Sushi, kaiseki course and à la carte
| | |
| --- | --- |
| Name | En Amsterdam Japanese kitchen and Sake bar |
| Address | Dusartstraat 53h, 1072HP Amsterdam |
| Opening Hours | Monday – Saturday 18:00 – 21:00, Sunday / 3rd Monday closed |
| Tel | +31(0)20-204703666 |
| Web | en-amsterdam.nl |
| Email | info@en-amsterdam.nl |
| Reservation | en-amsterdam.nl/reserveren |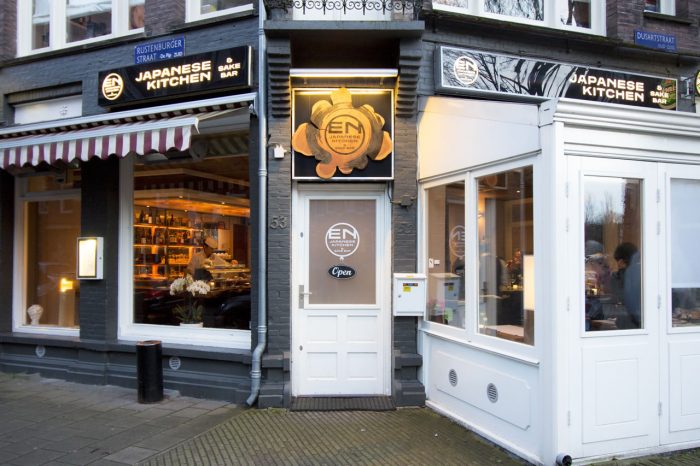 En is an upscale creative Japanese restaurant which also serves a wide range of sake (rice wine) and shōchū (traditional hard liquor). Opened in February 2015 by Mr Ryuji Ikemizu and Mr Ken Osawa, the former café in De Pijp now hosts a sophisticated dining space with modern interior. You can choose to either sit by the wooden sushi counter with chef Ken or to be seated at one of the tables and served by the host Ike.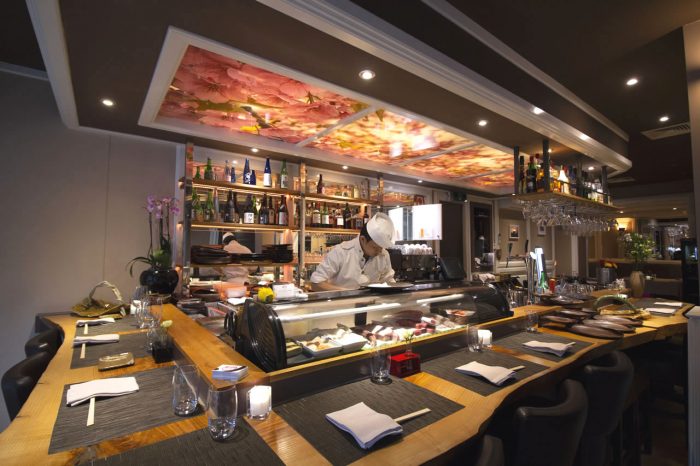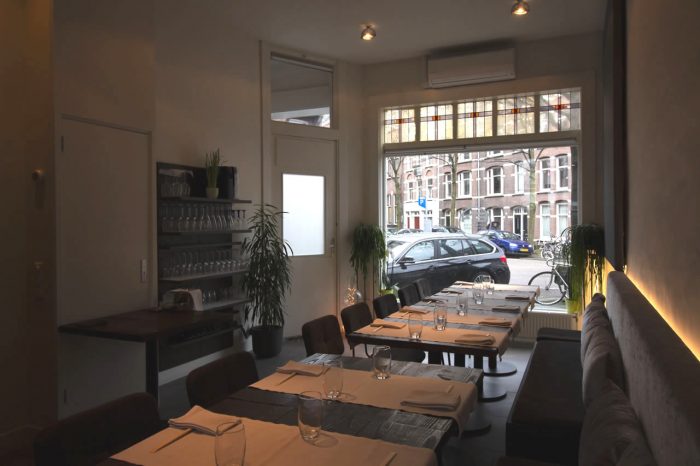 Mr Ken Osawa grew up in the nature of Asahikawa, Hokkaidō Prefecture, the northernmost of Japan's main islands. After school, he would go to the river or the mountains to play. Although his father was a teacher, culinary influence came from his uncle who cooked for every family gathering, his grandfather who ran a ryokan (traditional Japanese hotel) and his relatives who dealt with fresh produce at the market.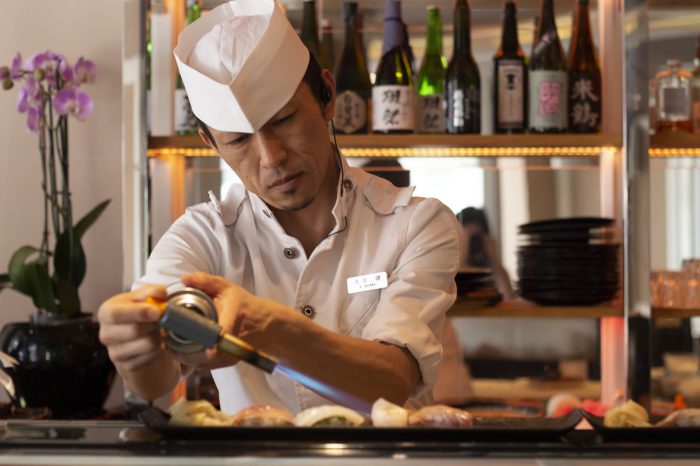 Ken's presentation is gorgeous. His mother pursuing Japanese tea ceremony and flower arrangement may have influenced his refined sense of art. He draws inspirations not only from French or Chinese cuisine but also from cosmetics and clothing he spots while shopping with his wife.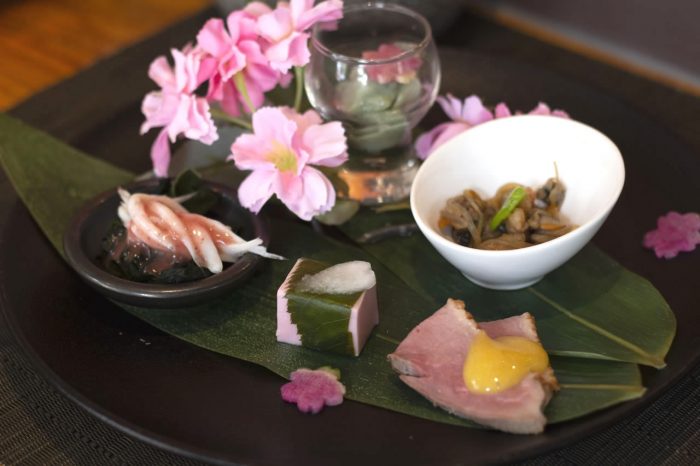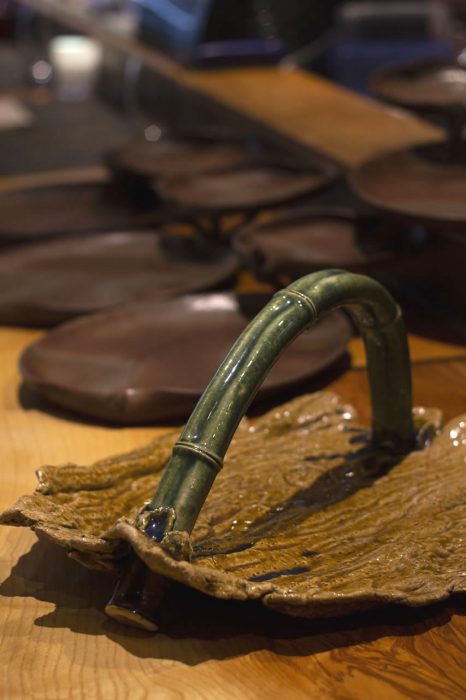 "In Japanese cuisine seasonality is crucial. Compared to the Japanese pallet I'm used to, it's often surprising to see how colours are used here in the Netherlands. I see Dutch fashion which reflects the trending colours of the seasons and I try to work them into our monthly menu. It's a fun process," Ken illustrates. To best present his originality and ingenuity, En also boasts specially ordered dishes by long-time Amsterdam resident pottery and ceramic artist Mr. Yasunori Kaneko.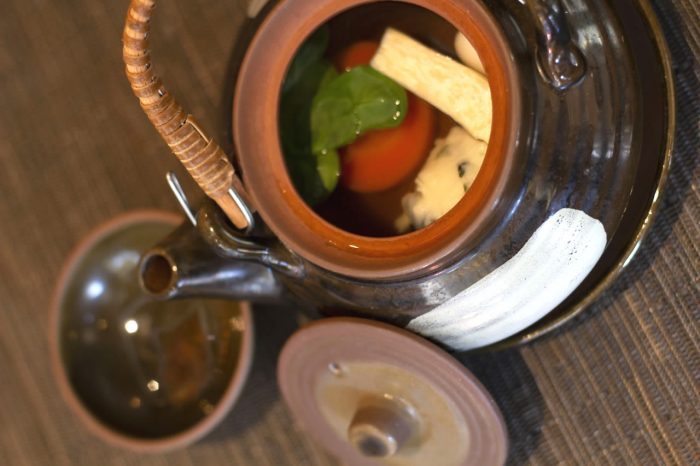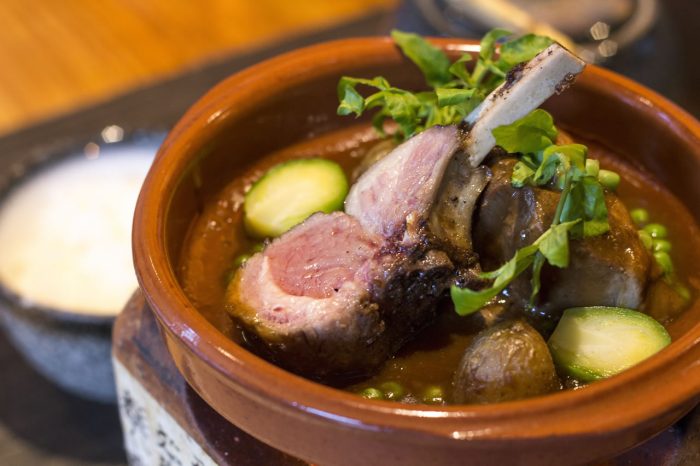 "We understand Dutch preferences and serve proper Japanese kaiseki food. For example, our course starts with assorted starters, followed by dobinmushi (soup served in a teapot), sashimi and sushi. But the main course always features meat. Beef or wagyu is the most popular and we also have venison or boar from autumn onwards." Most popular for à la carte is the gan-en yaki (rock salt grill), grilled beef filet, wagyu (Japanese beef), venison or toro (fatty tuna) on Himalayan salt plate. Aburi wagyu nigiri is a popular addition as well."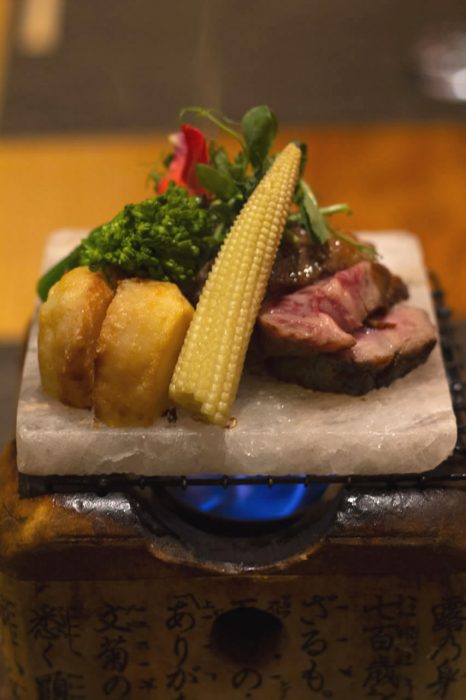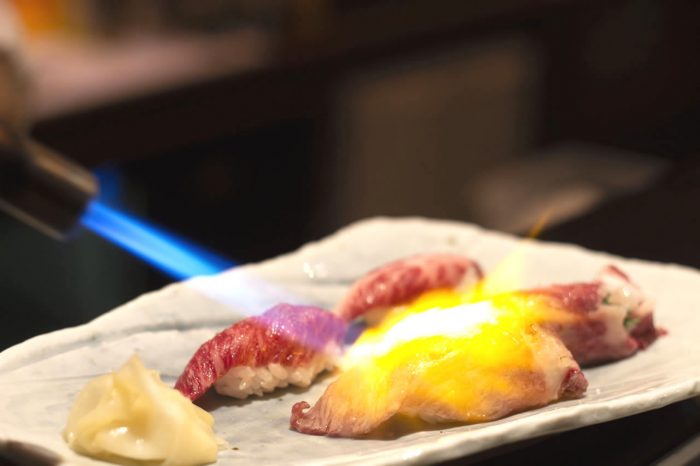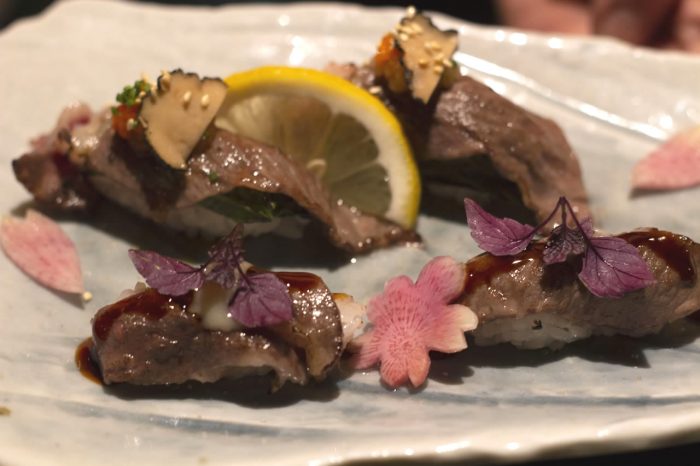 "We buy fresh fish every day mostly from close regions. Sometimes we buy some fish or seasonal vegetables and items from Japan. But over the last 20 years, we've got more and more local produce of the Japanese ingredients which we really enjoy."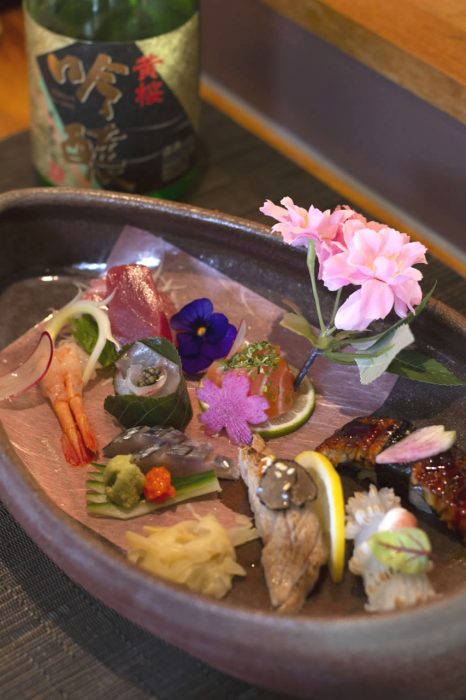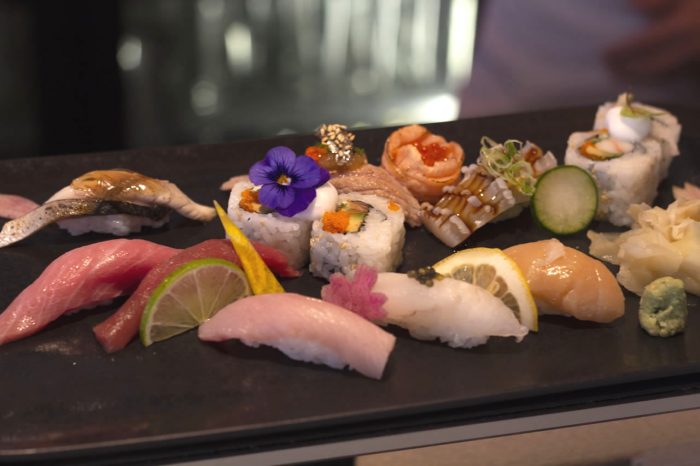 The manager behind and the host in front is Mr Ryuji Ikemizu, the co-owner of En. His motto is to be "the waiter with a touch of smile and laughter". He was born and bred in Ibusuki, Kagoshima Prefecture in the southern island of Kyūshū, where his grandfather ran a ryokan (traditional Japanese hotel) and his father cooked for its bistro. Interest in hospitality came through the local high school which offered a course specialized in hospitality and offered a European study tour before graduation.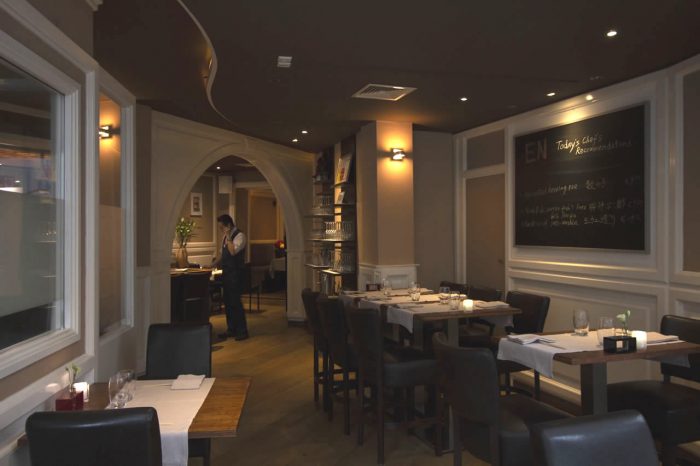 Landing a job at Okura sets his course of life in hospitality. He starts off and builds his carrier as a bartender for ten years. In 1999, his request to work in Amsterdam is granted and he is transferred as the manager with the mission to earn a Michelin star for Yamazato.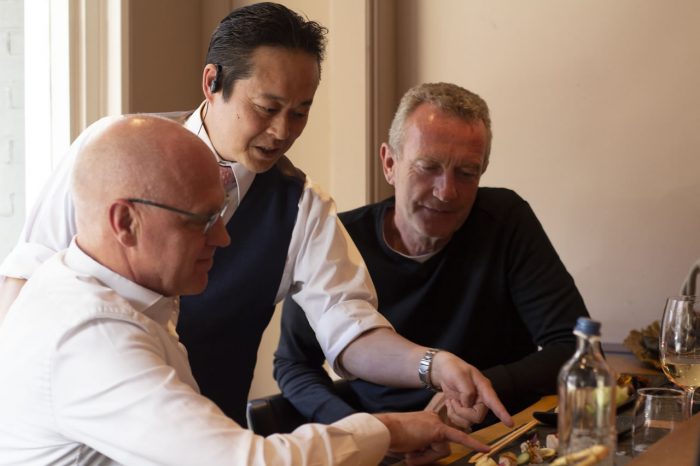 "No matter how good the food is, it will make no sense if you deliver it without explaining how to eat it." Hence he restructured the whole menu and the service which was catering more to the Japanese customers, who were the majority at that time. After two years of arduous education, the tall task was proudly accomplished. "I learned the fun and joy of management", Ike looks back. After serving the Japanese Imperial family and the Dutch royal family at Okura nothing can scare him. Now he serves 70% Dutch and 30% Japanese customers at his own restaurant, most of whom gather for business occasions.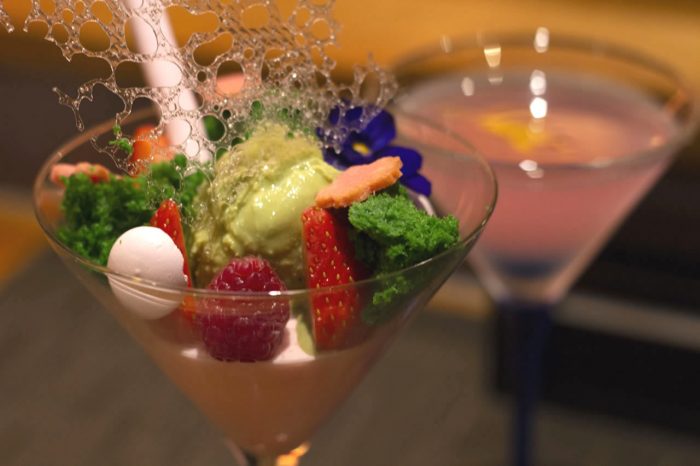 "The Netherlands is a good place to live," says Ken, the father of a future cabin attendant. "Things are slower and there is no crushing competition which creates pressure to pursue the trend. I get to freely explore my creativity and express what I want in my own universe and that's what I really appreciate." Ike, the father of three, appreciates that he has more time with his family here than in Japan even in the food industry.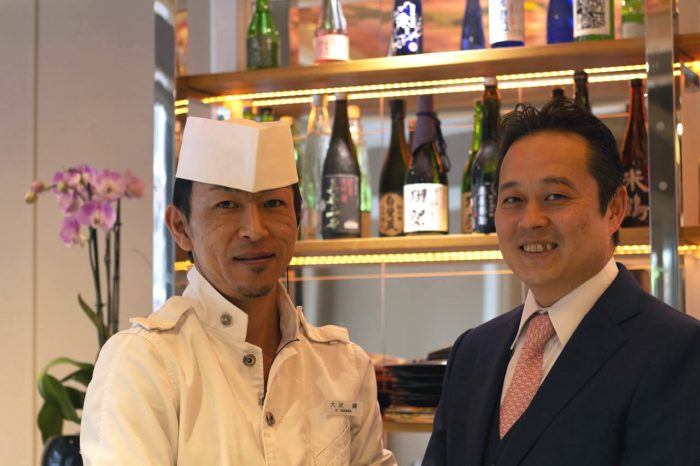 Okura alumni hold their old workplace dear and want Yamazato to always be the flagship Japanese restaurant. Yet they are relentlessly working on their ten-year plan to grow the En brand they have been building as a status in the Netherlands.
"Fortunately we're almost always fully booked. Seeing the happy smiles on our customers' faces makes every evening rewarding and worth preparing the hard work."