Sushi, teishoku, home cooking
| | |
| --- | --- |
| Name | Restaurant An |
| Address | Weteringschans 76, 1017 XR Amsterdam |
| Opening Hours | Tuesday – Saturday 18:00 – 22:00, Sunday / Monday closed |
| Tel | +31(0)20-6244672 |
| Web | www.japansrestaurantan.nl |
| Email | fujitayoichi9@gmail.com |
| Reservation | +31(0)20-6625641 |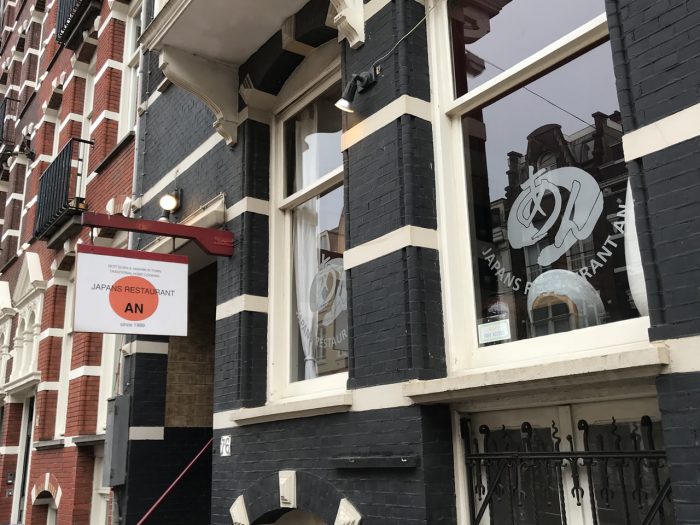 Tucked away on the first floor of a brick row house in Weteringschans, just north of De Pijp district in Amsterdam, Japans Restaurant An serves authentic handmade Japanese food that Japanese people usually cook and eat at home.
As you enter what feels like a visit to your friend's house, you find the elegant space with a high ceiling giving way to the high walls which showcase many collections of Japanese pottery and porcelain. You have the options to be seated either in the main area facing the street or slightly secluded by the courtyard behind the working counter where you would usually spot Mr. Yoichi Fujita, the owner-chef of An, dedicated to serious work.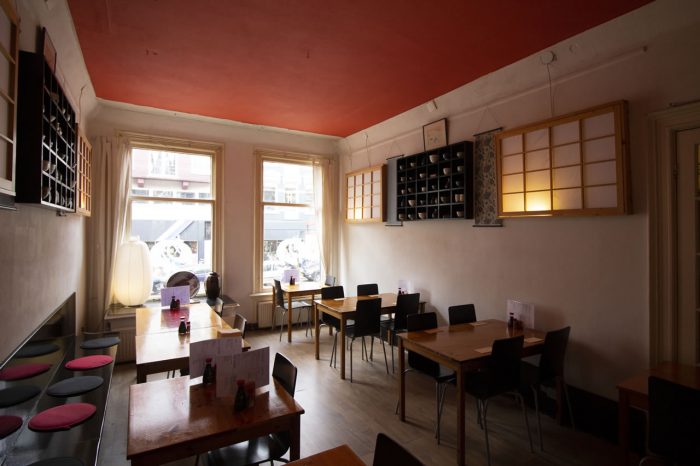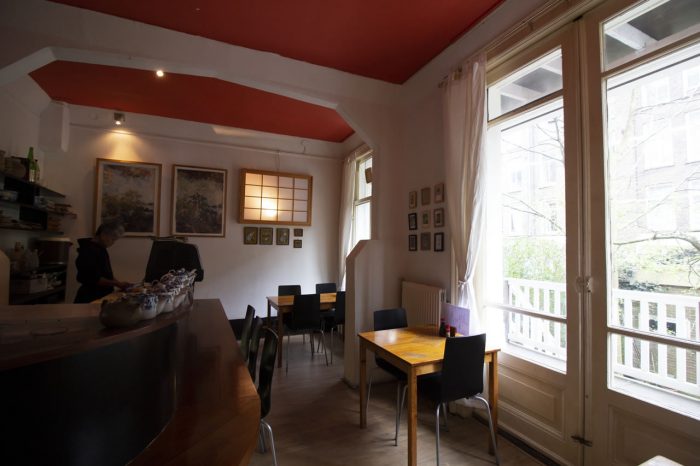 Born and raised in Tokyo Mr. Fujita has naturally liked cooking from an early age. While he was traveling overseas and exploring the world in his twenties, he came to the Netherlands and worked in one of the first Japanese restaurants in Amsterdam.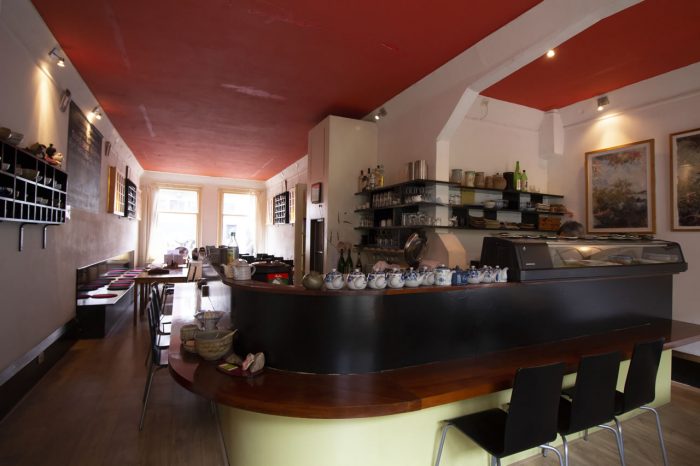 "Back then there were no casual Japanese restaurants in Amsterdam", he recalls. So he went out to set up one himself that basically offers what he wants to eat using as many local ingredients as possible. For the past three decades, since An opened its doors in 1989, that concept has been working very well. About 70% of their diners are local regulars and 30% tourists.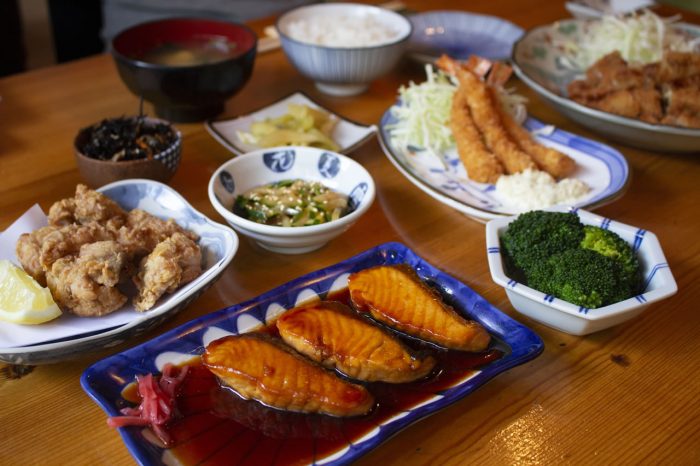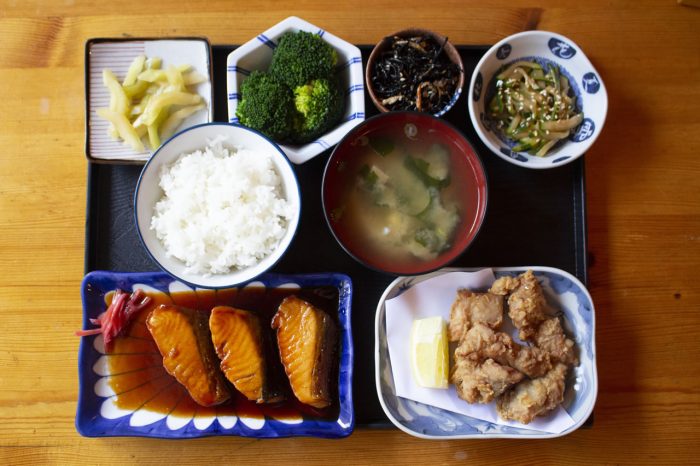 An's menu gives you a balanced insight into Japanese home-cooking. Teishoku is a Japanese set meal which revolves around rice, miso soup, a main dish and a number of small sides.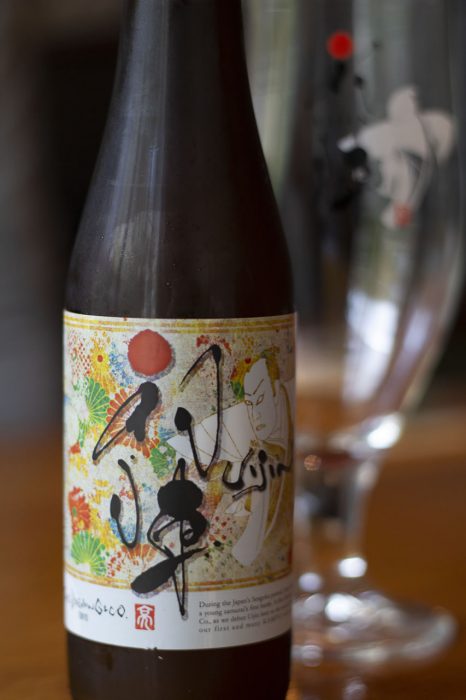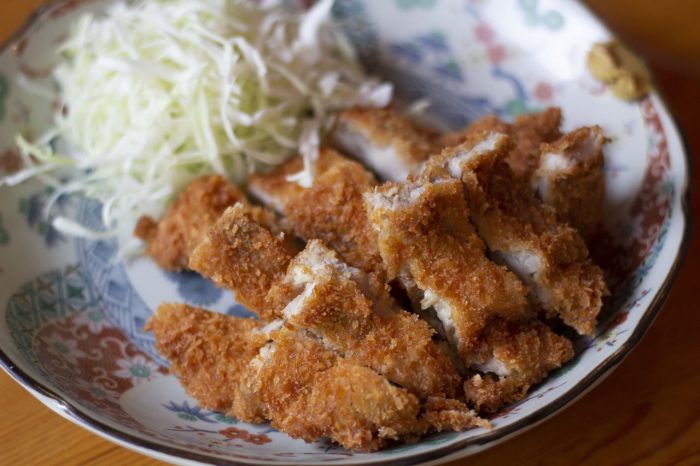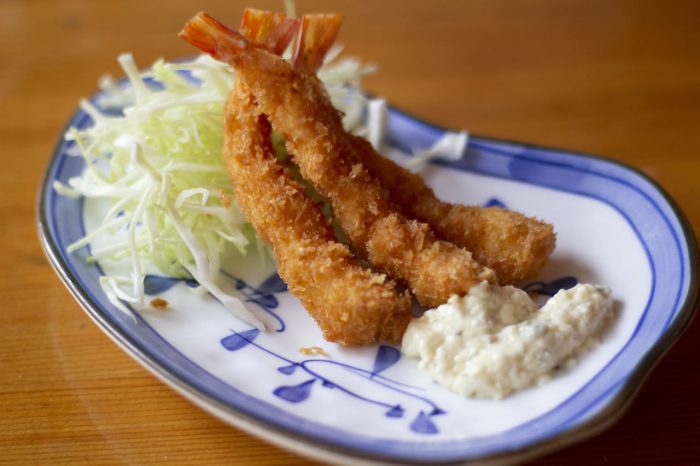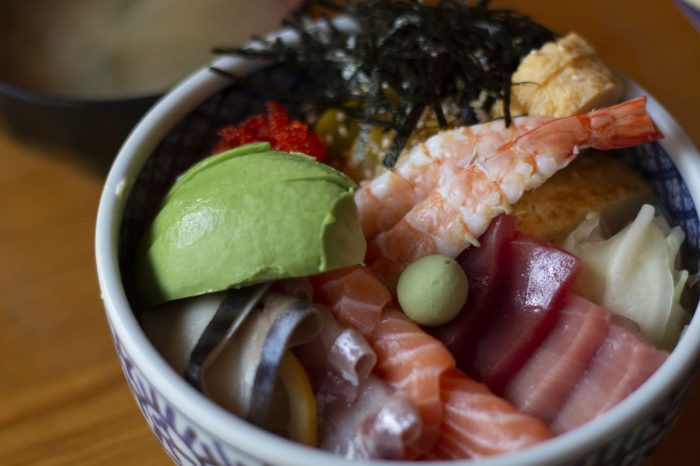 The well-marinaded tonkatsu (deep fried pork) and ebi-fry (deep fried shrimp) with mayonnaise tartar sauce are both crispy delights which go well with Japanese beer.
Kaisen-don (assorted raw seafood with rice) is gorgeous and fresh. Also remember to check out the huge board on the wall for today's specials.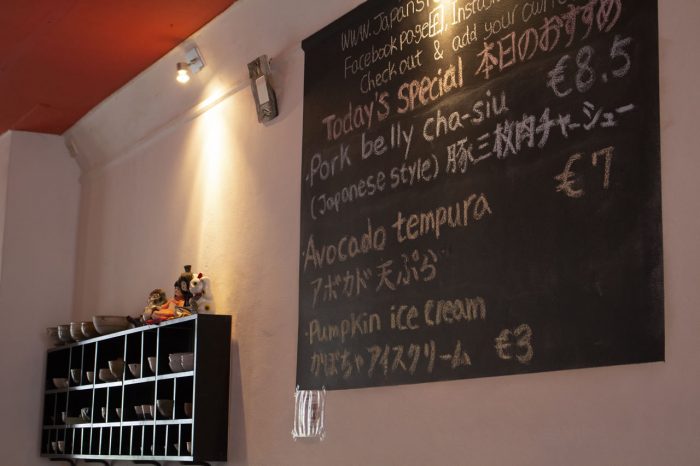 "It's always very rewarding to see our customers being happy", Mr. Fujita says. "We're now focusing on accommodating more special diets and allergies. Please come by and have a try".