Ramen
Name
Sanju Ramen
Address
Voorstraat 29, 3512 AJ Utrecht
Opening Hours
Thurday 17:00 – 22:00
Friday – Sunday 12:00 – 22:00
Monday closed
Tel
+31(0)30-2451032
Web
sanju.nl
facebook.com/sanjuramen/
Reservation
walk-in only (contact for a group larger than eight people)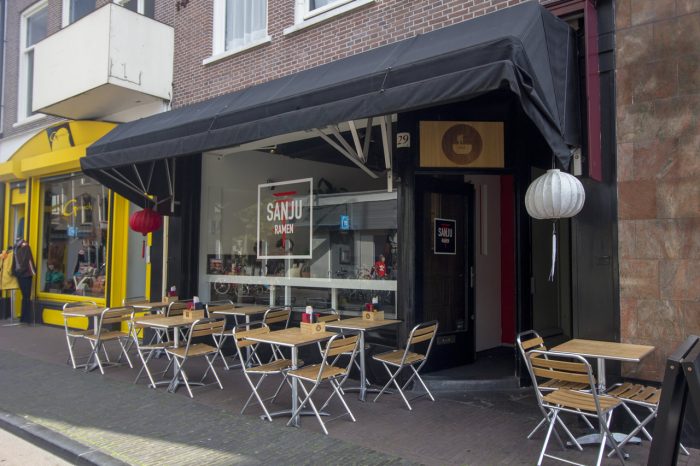 Mohammed "Mo" Kashani never saw himself in the food industry until he met Jeroen de Gilde on Sziget Festival near Budapest. The two boys become good friends and go on a joint road trip through Europe a year later. Jeroen, coming from hotel management and horeca background, persuades Mo to give up security and pursue entrepreneurship. Originally from Iran, Mo grew up in Amersfoort and had moved to Utrecht to study economics which granted him stable positions as a salesman at Bosch and Siemens and a mortgage broker at ABNAMRO.  Jeroen shares his passionate idea he got from his exchange semester in Korea: ramen.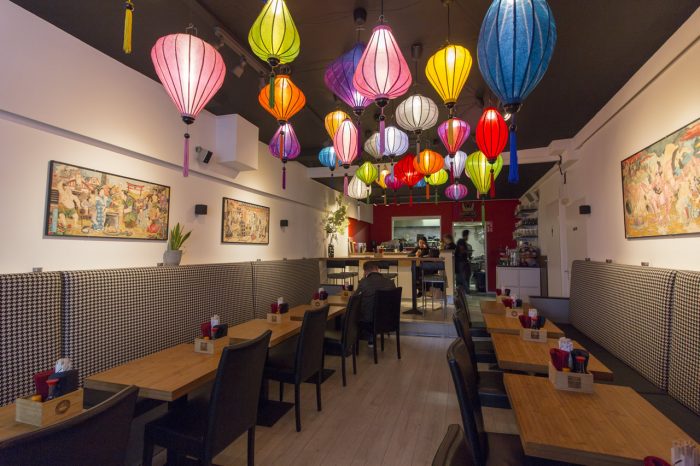 In February 2017, Mo tries his first ramen at Japans restaurant Raku  in Uithoorn. "I was blown away by the explosion of flavour," he recalls with a sense of wonder. "From that moment it was clear that we wanted to do ramen. We did lots and lots of research to open our dream place. It was a busy and stressful time."
In November 2017, the two land on their venue in Utrecht and put their everything to open the restaurant within two months. It wasn't until August 2018 that Jeroen and Mo managed to go to Japan for the first time to taste the true flavours of the land of the rising sun. "Everything was so good and so rich! I still dream about going back. I have to. Hopefully sooner than later!"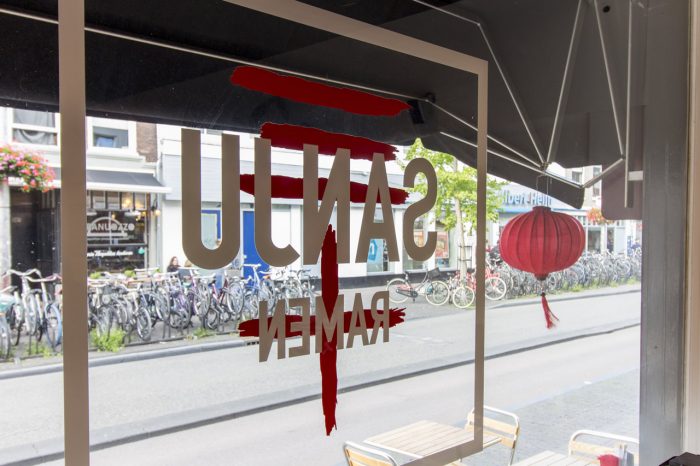 Sanju means thirty in Japanese. The business name derives from the area code of Utrecht. "Also our team is around that age between 25 to 35," adds Mo. "We are locals here, so it's very important for us to build local relations and cater to the locals. Especially Jeroen is a born and bred Utrechter, and it helps that he pretty much knows everybody. We buy our teas and coffees from local shops and use halal chicken so our Muslim customers can enjoy the great dining experience as well."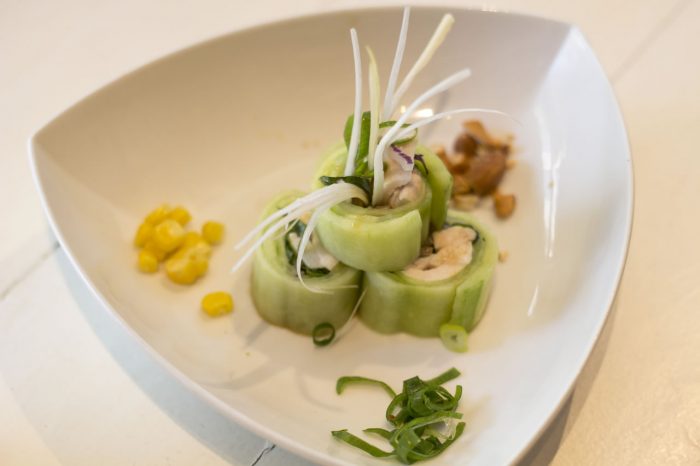 However, 60-70% of Sanju's customers still have to get to know 'ramen,' so they always explain. "It's so nice to see the first experience of our customer eating ramen. Such a happy moment, I know exactly how they feel! If you discover ramen, you are proud to show your friends and partners. In the end, the whole family comes to eat."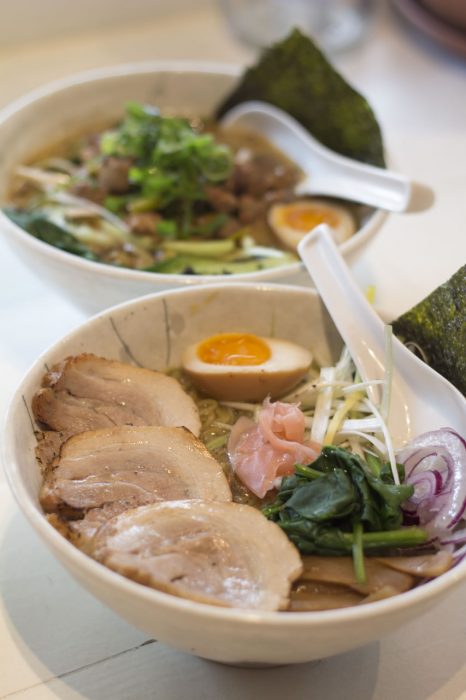 "Every two months we change something, and three months we have a new special. We constantly give each other feedback and every day we change the recipe. Till today. We always keep on evolving." Sanju's best-sellers are 'Chef's Tonkotsu', 'Awake Spicy Chicken' and 'Saffran Gyukotsu.' The menu is ever-changing, but some are so popular that they do reappear from time to time.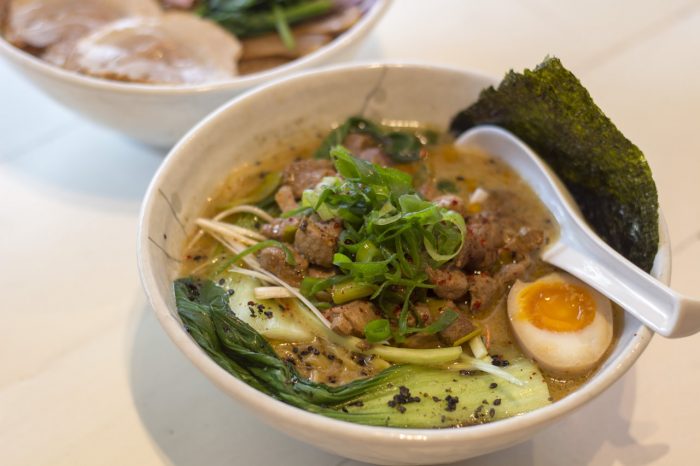 "Our head chef Masa, has a solid experience in the Japanese kitchen doing sushi and ramen. He is a true mastermind. We love experimenting with him because he surprises all of us––including our Japanese staff and customers," says Mo proudly.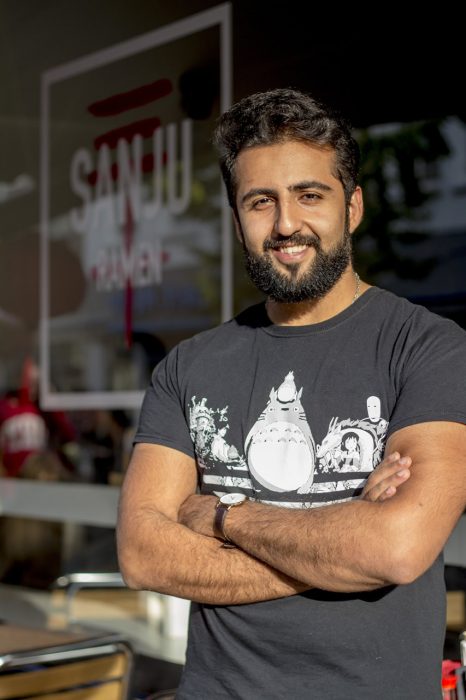 The young international team of Sanju is full of vibrant energy and shares a passionate mission to bring authentic and unique ramen to the people of Utrecht and Holland. Their challenge has been rewarded with a huge welcome and success in the city they all now call home.