Sushi, teppanyaki course and à la carte
Name
Hosokawa Japanese Kitchen & Bar
Address
Max Euweplein 22, 1017 MB Amsterdam
Opening Hours
Kitchen: Daily 18:00 – 22:00, Wednesday closed
Lounge & Bar: Sunday – Thursday 17:00 – 23:00, Wednesday closed, Friday – Saturday 17:00 – 00:00
Tel
+31(0)20-6388086
Web
www.hosokawa.nl
Email
info@hosokawa.nl, reservations@hosokawa.nl
Reservation
hosokawa.nl/reservations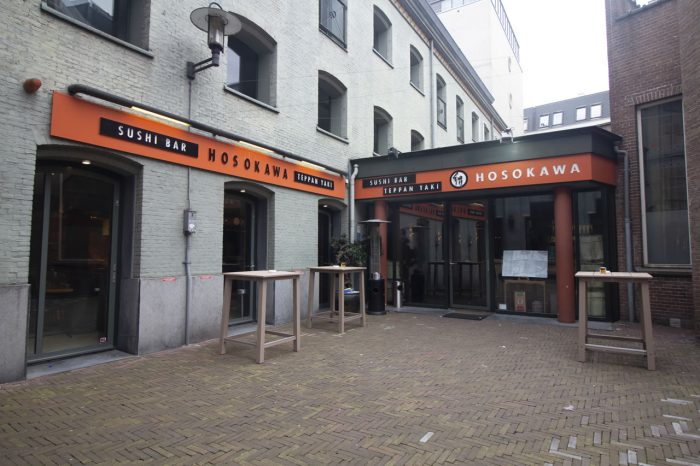 Hosokawa stands tall in the same building complex by Leidseplein in central Amsterdam where it opened doors in 1992. Upon entering the restaurant the marvelous sushi counter welcomes the guests for the evening.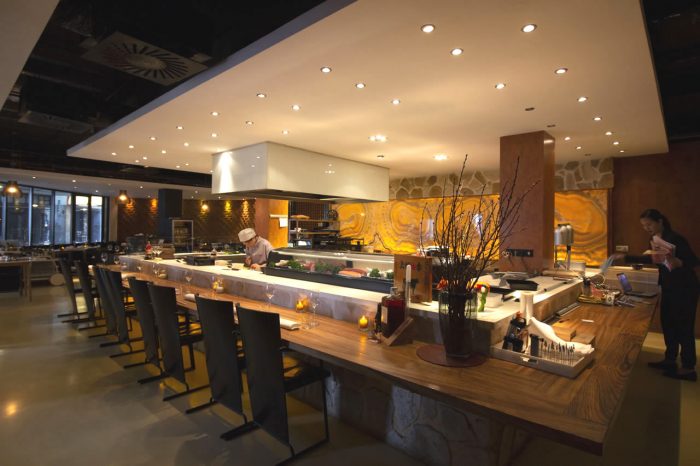 The sophisticated dining space holds eighty seats at regular tables, the counter and the iconic teppanyaki islands. Most of the furniture are original pieces which have been well-maintained throughout their quarter-century history.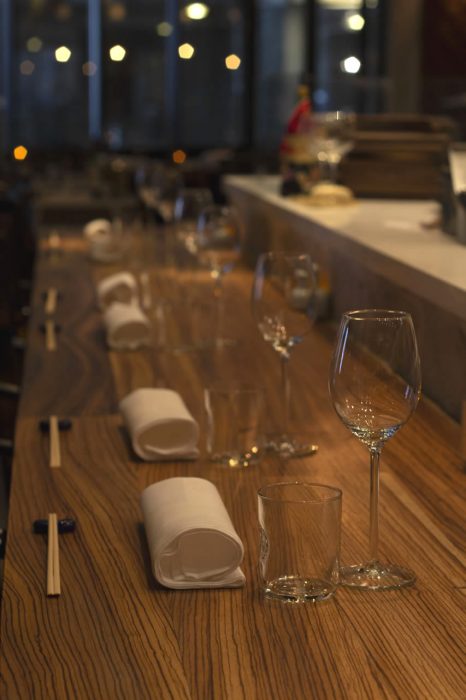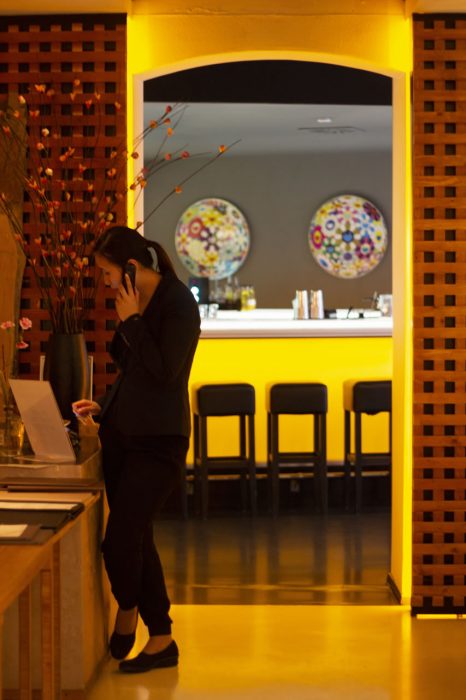 Born and bred in Tokyo, Mr. Hiromichi Hosokawa joined Hotel Okura as the second generation of hotel workers in 1969. The so-called "hotel-man" was a relatively new, highly admired occupation in the upcoming industry. Just after two years of all-round hospitality experience he was lucky to become part of the two hundred employees who were sent to Amsterdam to open Hotel Okura Amsterdam in 1971.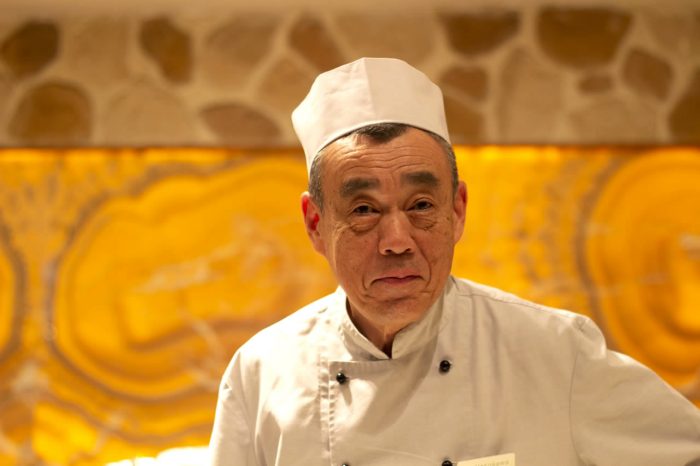 Over 20 years at the restaurants Sazanka and Yamazato, Mr. Hosokawa would become the master chef serving for many VIPs. Having met his wife and started a family with two sons in the Netherlands, when he was called to move back to Tokyo, he quit Hotel Okura to stay in the country.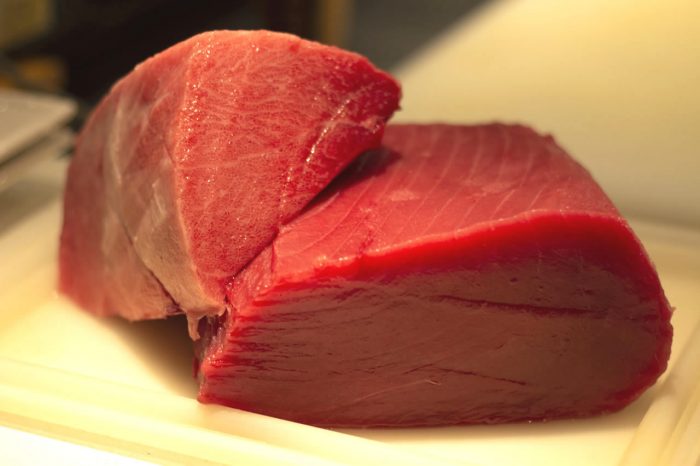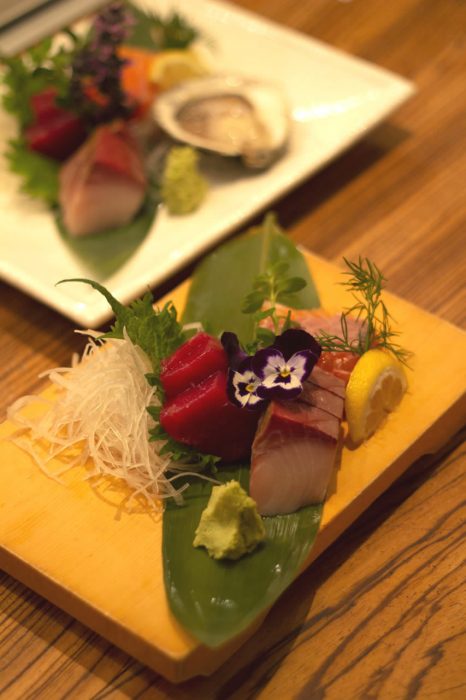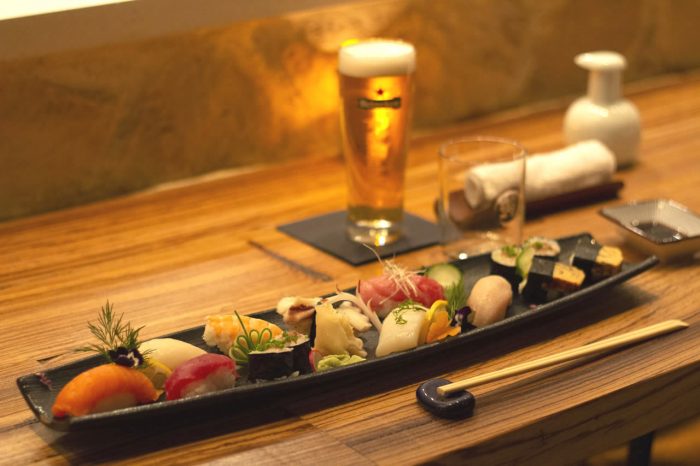 With the help of his network he nurtured over the decades he started his own restaurant. "It was a huge investment. But it was worth it. They still last and our customers enjoy them."
Executive Chef Hosokawa boasts their beautiful fatty toro and lean maguro (yellow fin tuna) which they use for their sashimi and sushi.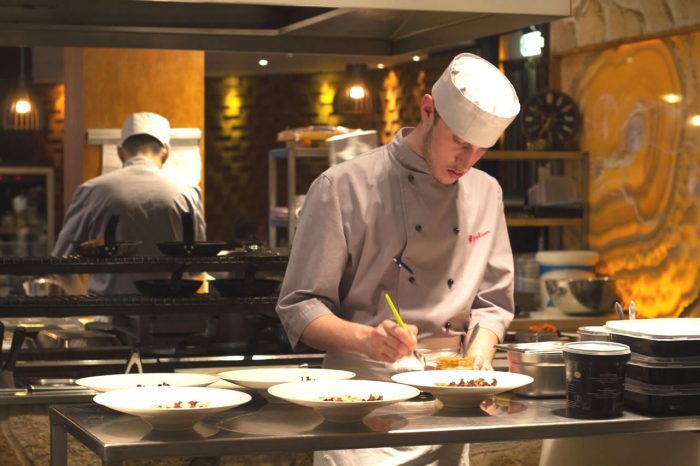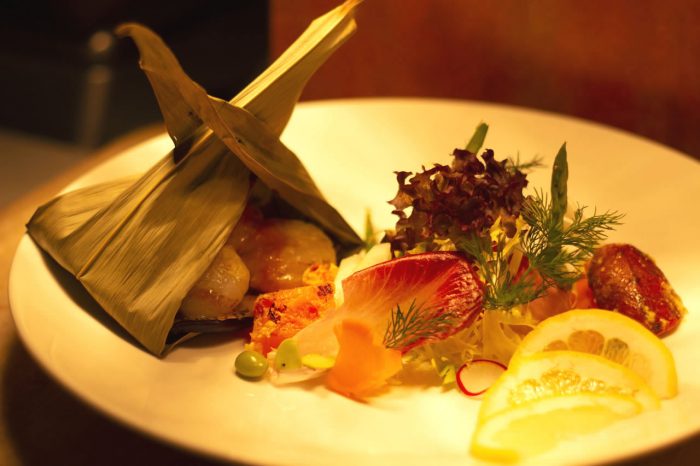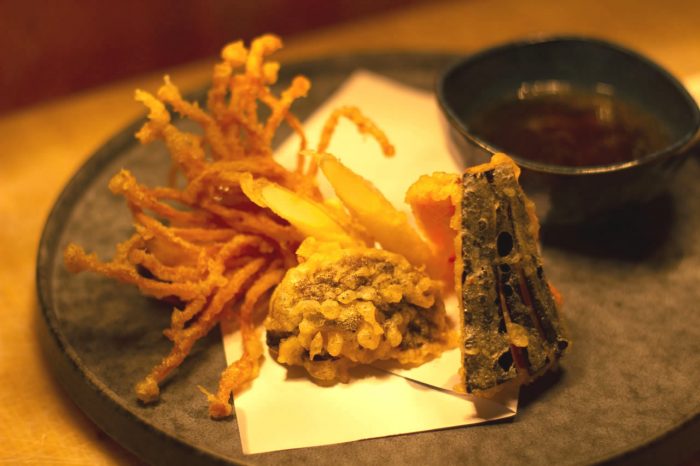 The front and back-end kitchens serve warm dishes for both à la carte and course menus. One of the three specialties, traditional robatayaki is grilled over charcoal. You can also select Japanese wagyu on a supplement.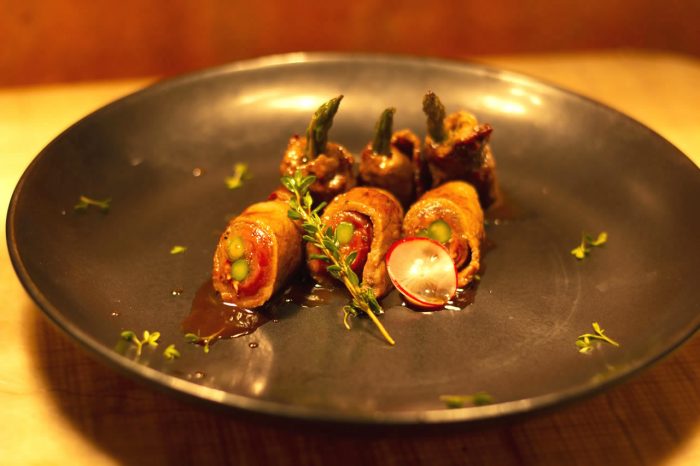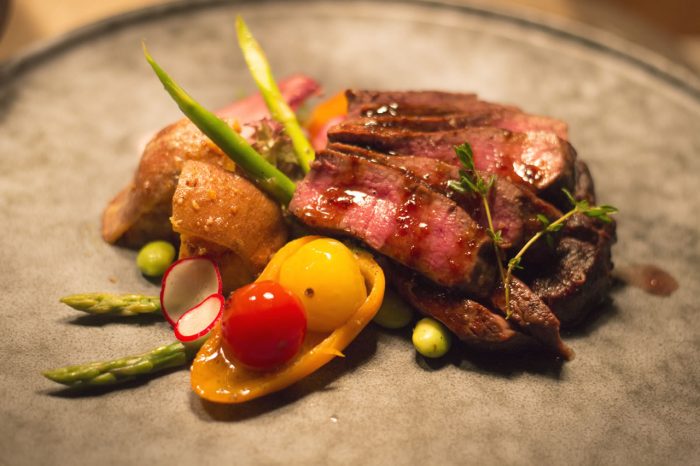 Teppanyaki is Hosokawa's most entertaining speciality. A specially trained cook prepares your food skillfully on the hot grill plate right in front of your eyes.
With his first son Makoto as sous-chef, Hosokawa is ready to serve customers of the next generation not only on the table but on social media and another hip spot for them to try.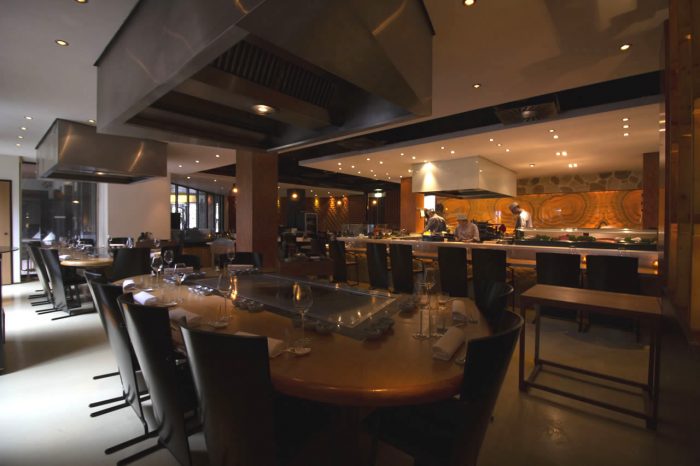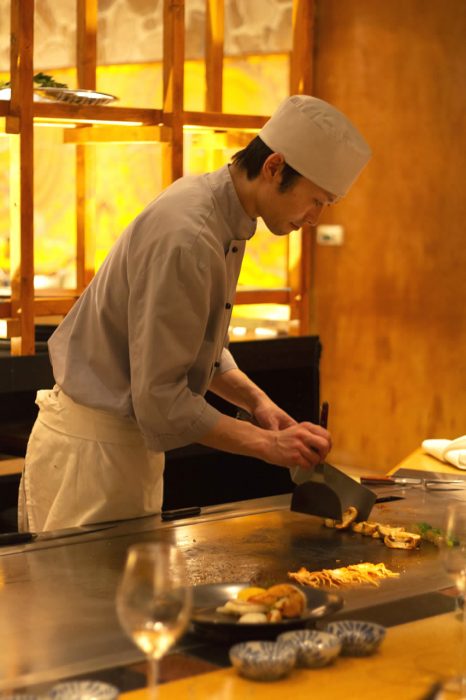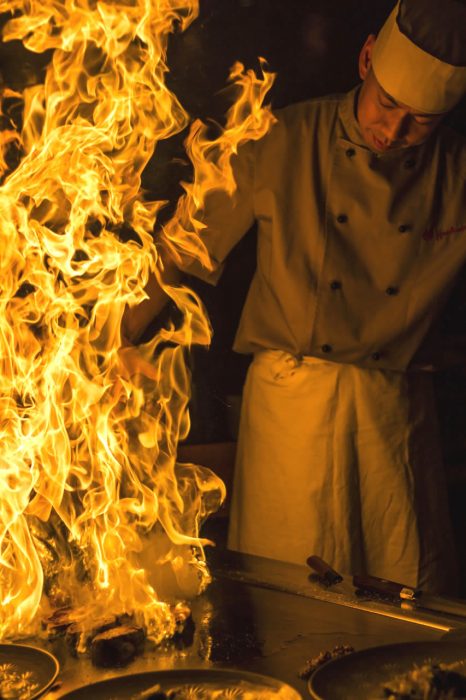 Besides the entrance bar which is a recent addition to the complex, Matchabar in Albert Cuyp Straat in De Pijp is a new shop offering authentic Japanese French-inspired sweets using matcha (green tea) powder.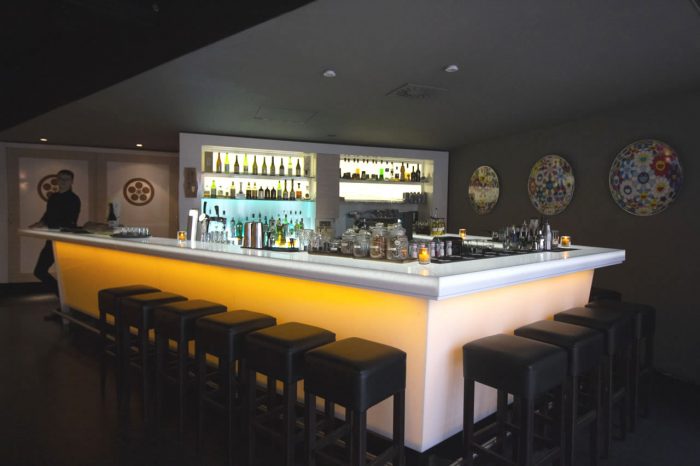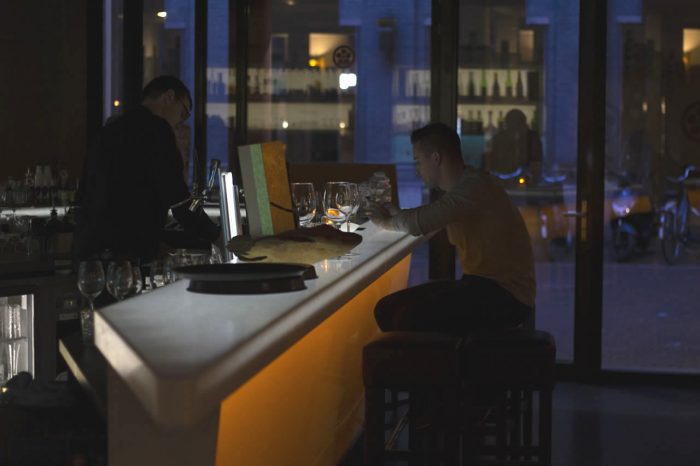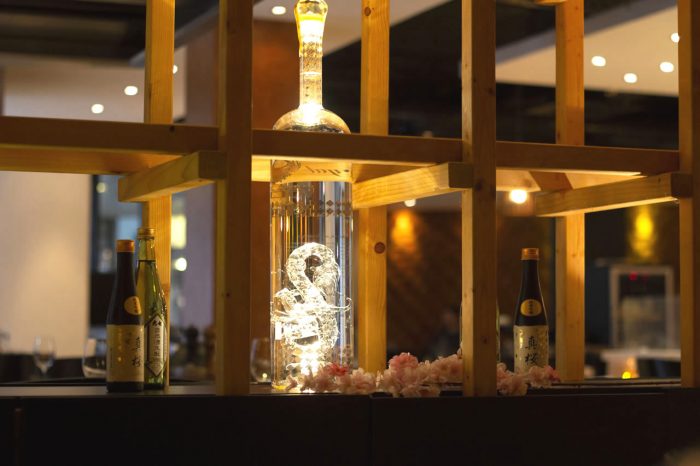 "I'm open to explore new things but within the fundamentals of Japanese cuisine. I may refer to the French when it comes to plating some dishes. But you know, we don't do fusion. Simply clean and delicious," concludes the master chef.