Grocery shop, eating space for meals and snacks
Address
Gelderlandplein 187, 1082 LW Amsterdam
Opening Hours
Mon: 11:30 – 19:00
Tue – Fri: 09:30 – 19:00
Sat: 09:30 – 18:00
Sun: 12:00 – 17:00
Tel
+31(0)20-4536289
Grocery shop
Address
Westwijkplein 62, 1187 LV Amstelveen
Opening Hours
Mon – Fri: 10:00 – 19:00
Sat: 09:00 – 18:00
Sun: closed
Tel
+31(0)20-6479414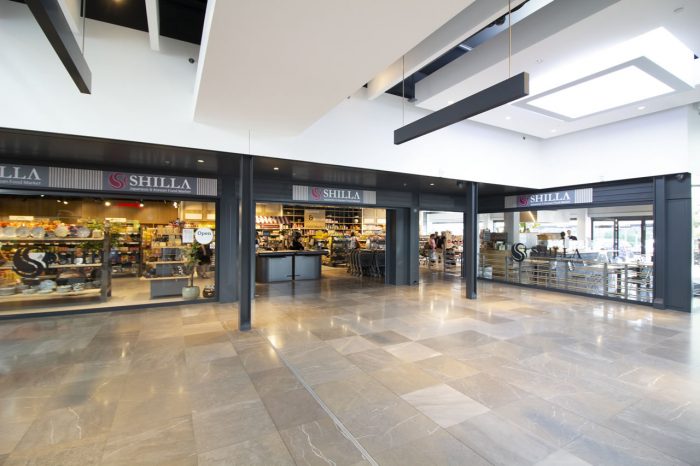 Shilla, named in honour of the golden age of the Silla dynasty in Korea, is a shop with a comprehensive range of Japanese and Korean products catering to many communities in Amsterdam and Amstelveen.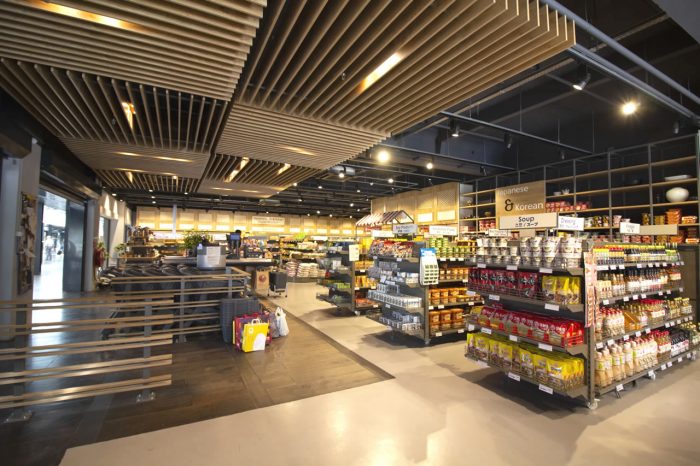 Sena Chung is the third and youngest generation in the family business. Her paternal grandmother came to work in the Netherlands through a friend. Eventually the rest of the family followed suit.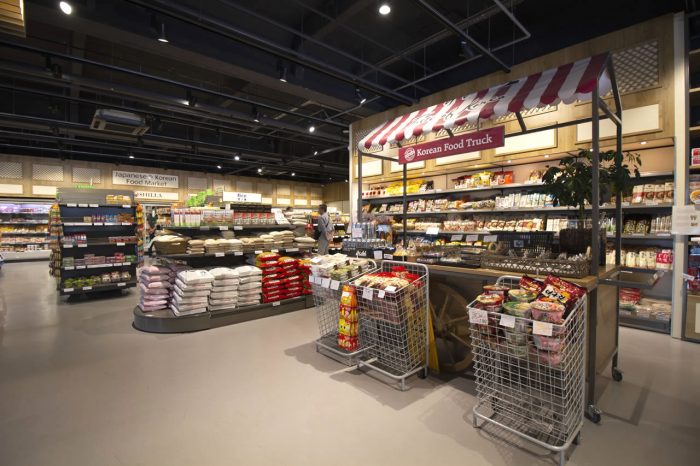 Her parents were running a Korean restaurant for the first few years. But her mother wishing to spend more time with her children than working late hours in the restaurant, started a grocery store in Gelderlandplein 25 years ago.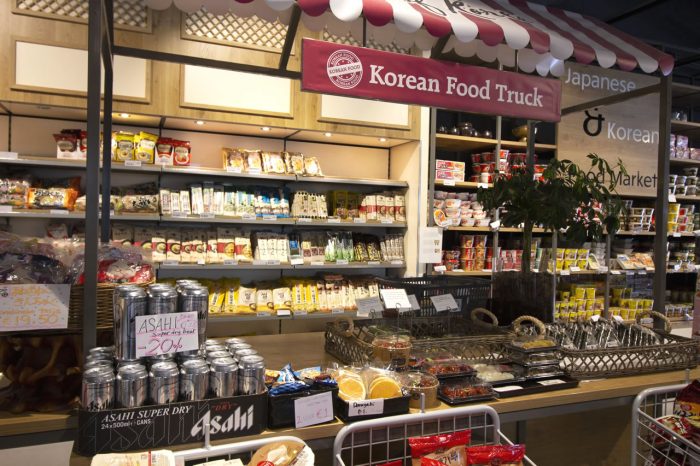 Fifteen years ago Sena's dad opened the Brussels shop, and he has been living there for most of the time. Her older brother is based in Seoul, assisting their two big suppliers in Korea and Japan and seven smaller ones in Europe.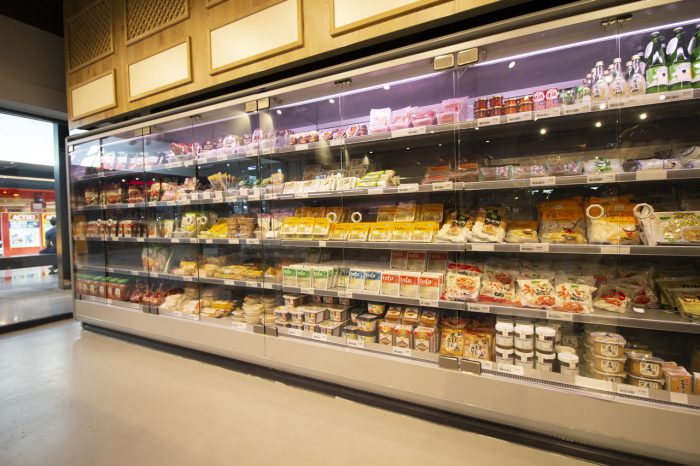 The majority of their customers used to be Japanese and Korean but now around 50% are Dutch, many of whom are very much into DIY and surprisingly natto (fermented soybeans), which used to be the stereotype food Westerners would not like.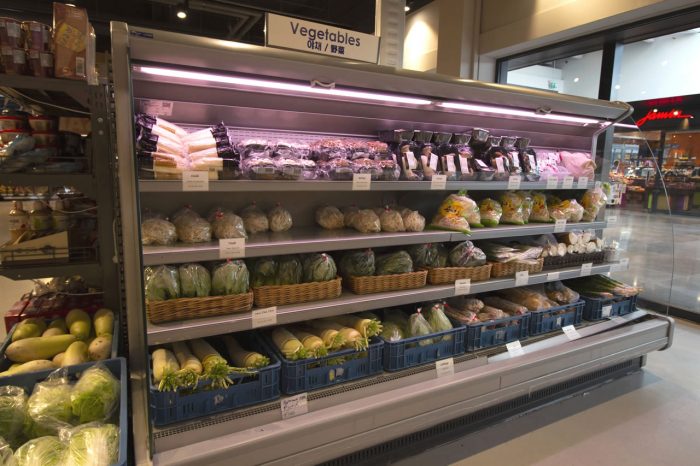 Shilla offers many types of fresh Asian vegetables and an array of dishes to set the table completely Asian. From Thursday through Saturday, Japanese bread from a bakery in Düsseldorf, Germany, are also available.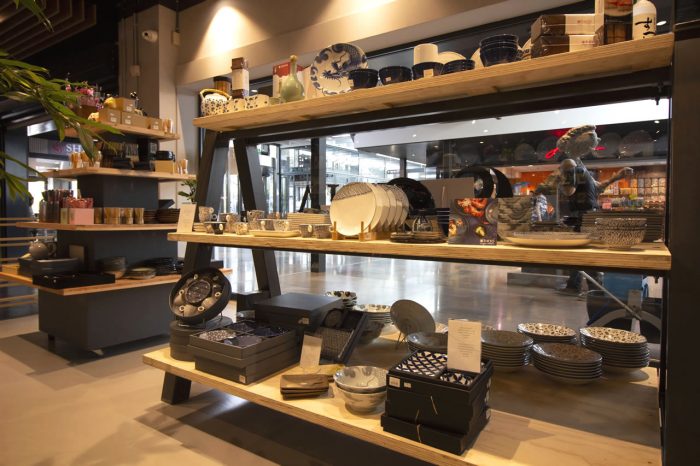 In 2016, the shop underwent a grand renewal and got an extended lunch room which made the great look you see today. "The lunch room turned out to be more popular than we had expected. It's very nice to see our customers gather here and enjoy chatting to each other."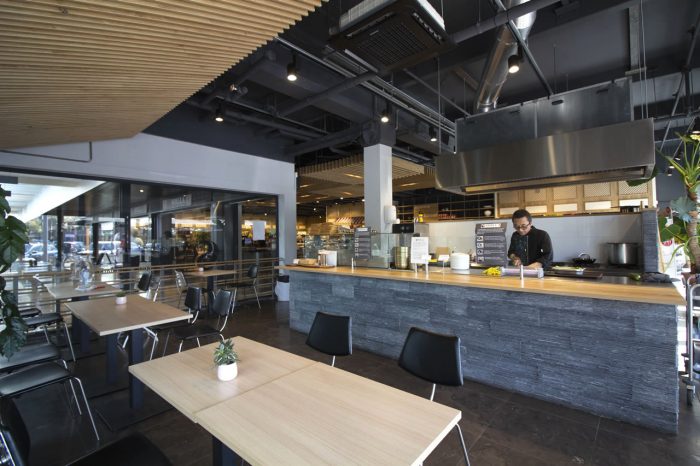 Upon being asked Sena recommends: "Korean version of chirashi (rice) is a must and my favourite is the shaved ice with condense milk and azuki (red beans)."
In 2017, Shilla opened a second shop in Westwijk catering to day-to-day needs. Most of the customers are Japanese and Korean expats and locals in the vicinity.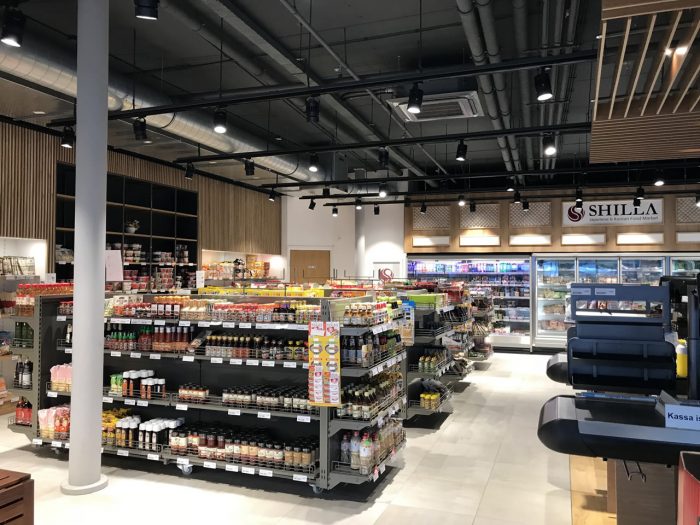 "We currently deliver to restaurants and stores for wholesale orders but we also aspire to start e-commerce in the future," Sena reveals. "We hope to offer you diverse shopping opportunities you can always rely on."