Ramen
Name
Tokyo Ramen Iki – Central branch
Address
Vijzelstraat 135, 1017 HJ Amsterdam
Opening Hours
Monday – Friday 12:00 – 15:00, 17:00 – 21:00
Saturday / Sunday 12:00 – 21:00
Tel
+31(0)20-7520229
Reservation
+31(0)20-7520229
Ramen, starters and snacks
Name
Tokyo Ramen Iki – Vondelpark branch
Address
Amstelveenseweg 83H, 1075 VW Amsterdam
Opening Hours
Monday – Friday 12:00 – 15:00, 17:00 – 22:00
Saturday / Sunday 12:00 – 21:00
Tel
+31(0)20-6756632
Reservation
+31(0)20-6756632
Ramen, starters and snacks
Name
Tokyo Ramen Iki – Amstelveen branch
Address
Stadsplein 18, 1181 ZM Amstelveen
Opening Hours
Monday 13:00 – 22:00
Tuesday – Saturday 10:00 – 22:00
Saturday / Sunday 12:00 – 22:00
Tel
+31(0)20-4415244
Reservation
+31(0)20-4415244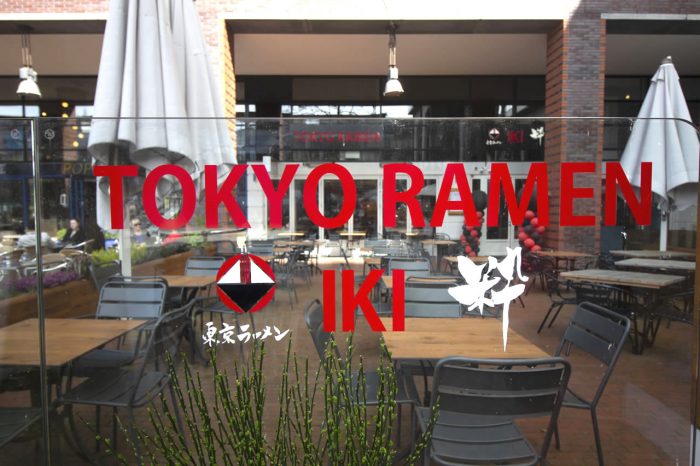 Mr. Ken Claes, 24 year-old manager of Tokyo Ramen Iki Group, is full of passion and confidence to bring authentic ramen bowl to Europe. Tokyo Ramen Iki brand now boasts three restaurants in the Amsterdam region serving authentic ramen in rich creamy chicken soup and much more.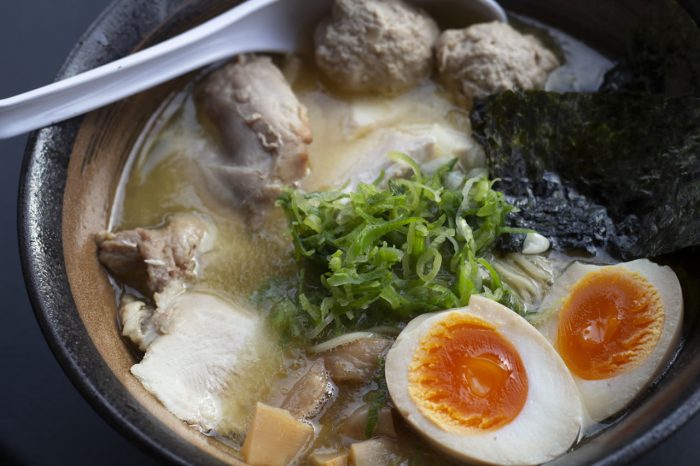 In April 2017, the first ramen restaurant—formerly Takeichi, now Iki Central—opened its doors in Vijzelstraat in Amsterdam for a quick ramen fix. Soon followed Iki Vondel Park in Amstelveenseweg in December 2017 and Iki Amstelveen in the Stadshart shopping centre in April 2018, both being very spacious and offering many pre and side dishes to linger for longer.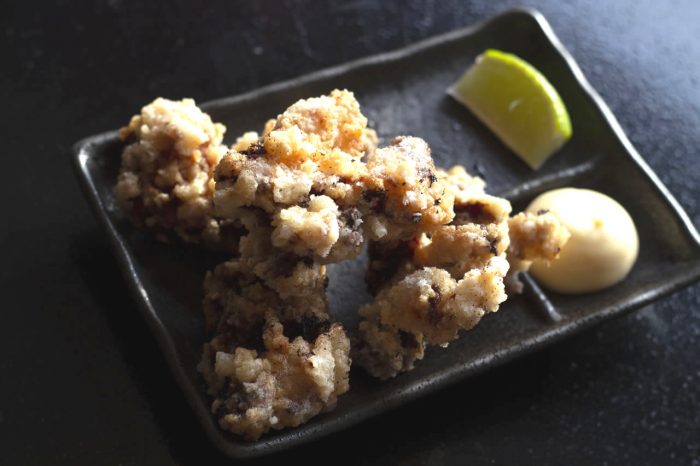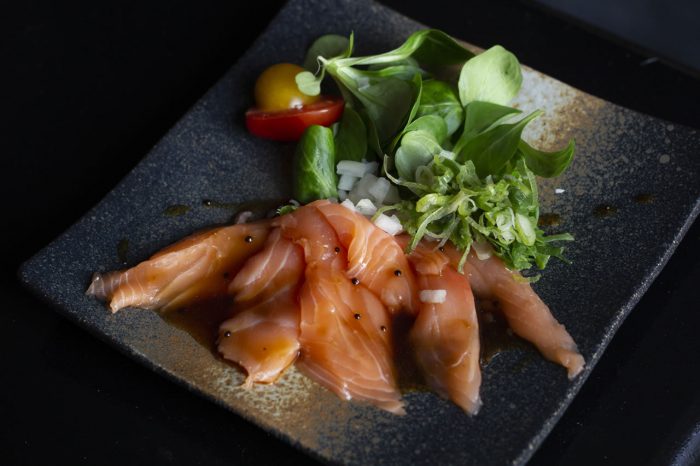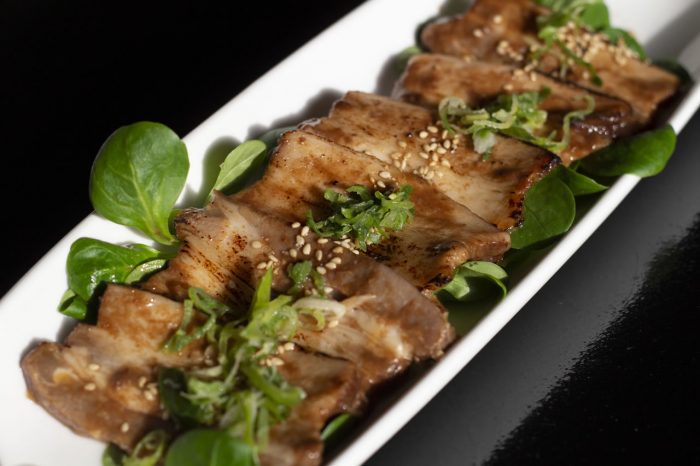 Tokyo Ramen Iki's signature dish is the nouko chicken soup ramen using the soup made from local Dutch ingredients. "The base of our soup is toripaitan, which is a rich and creamy type of chicken soup ramen. The ingredients here in the Netherlands are really of high quality to make a great broth. We aim to serve tasty, healthy ramen with a character so you'll get to know the true taste of Japan."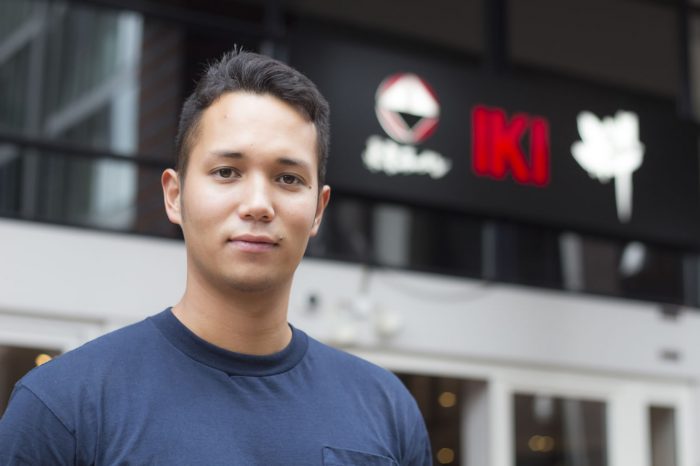 Born to Belgian-Japanese parents, Ken spent half of his life living as an expat in Hong Kong, California and Frankfurt. He recalls wherever they lived or went they would often go out to eat.
However, the experience of his first part-time job at the newly establishing ramen restaurant in Frankfurt most likely layed the first milestone of his ramen journey.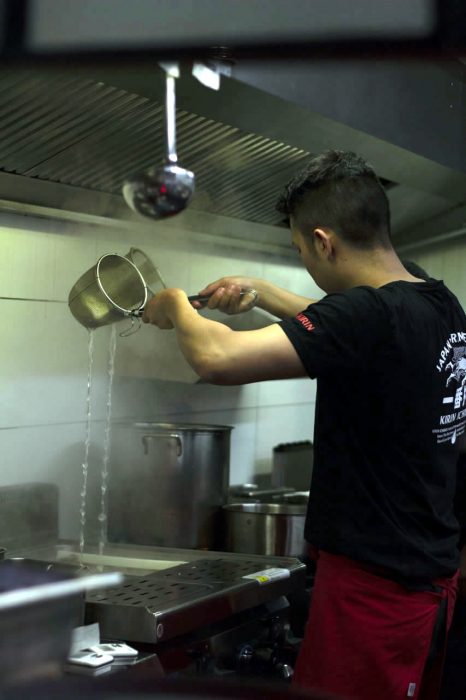 After several fortunate shortcuts, Ken manages to land on a great opportunity at a German trading company which provided solar panels to the Japanese market. However, he soon gets stuck in a groove. "Wherever big money is involved, all that counts is business and money. Even in developing countries where we supposed to help and do good, in the end it was all about numbers and I didn't feel it was worth pursuing."
The alternative was ramen. The president of a big ramen group in Japan liked and supported him. His reason and family spoke against it. Despite his dilemma he stayed true to his heart and followed his dream. For two years Ken trained at the ramen chain and in its different brands. He worked in six restaurants, as manager in three and set up one new restaurant in Singapore.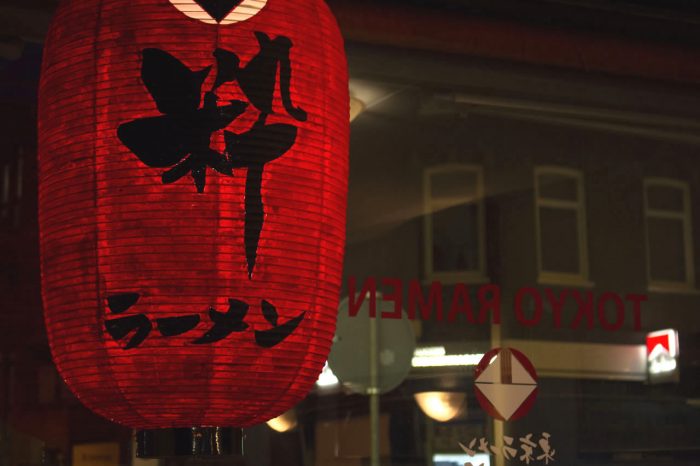 In early 2017, at the age of 23 he set foot in the Netherlands for the first time and settled in Amsterdam. Just within a few months he had set up a whole ramen brand and expanded thus far in one year.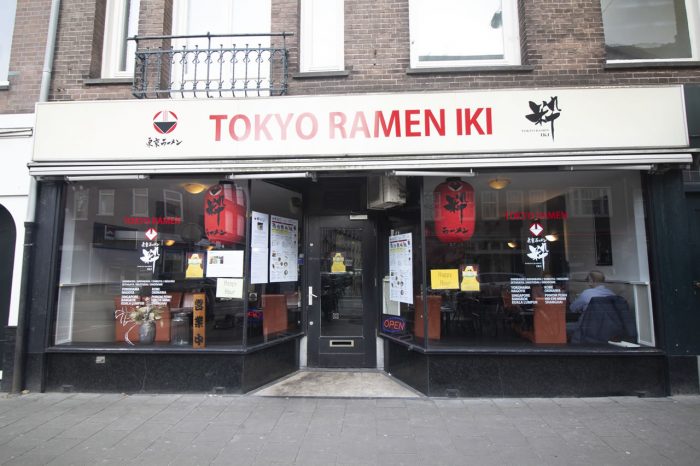 Ken was determined from the very beginning. "My mind was set on expanding to multiple restaurants in Europe starting in Amsterdam." Politeness and willpower backed by strong passion and determination will drive the 24 year-old breaking new grounds on his steady ramen journey.