Sushi,  course and à la carte
| | |
| --- | --- |
| Name | Japanese Restaurant Umeno |
| Address | Agamemnonstraat 27, 1076 LP Amsterdam |
| Opening Hours | Tuesday – Sunday 18:00 – 23:00, Monday closed |
| Tel | |
| Web | https://www.restaurant-umeno.com |
| Email | |
| Reservation | +31(0)6-81107899 |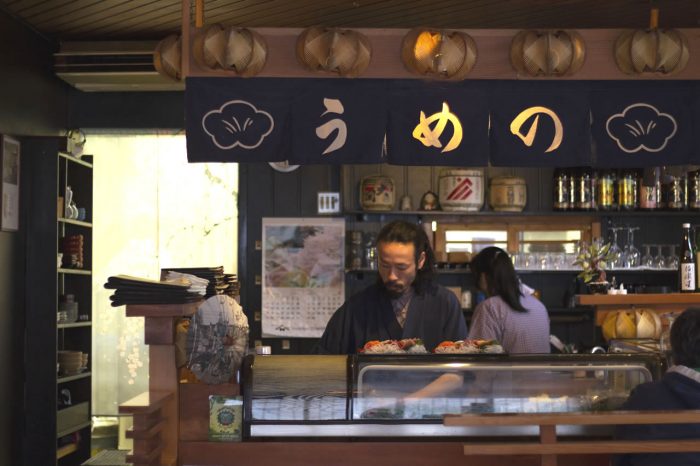 Umeno has been one of the oldest Japanese restaurants in Amsterdam beloved by their regular local customers but yet to be explored by many. Its exterior covered by shōji paper windows does not give away much. Once you step inside, you will find yourself in an intimate space with traditional Japanese authenticity in its handmade wooden interior accompanied by shamisen and shakuhachi music and friendly hospitality by Mr. and Mrs. Hosono.
"I like keeping things flexible and quiet. We don't want too much buzz. Great customers attract great customers. But I'm curious to try out a few new things," says Mr. Atsuhito Hosono.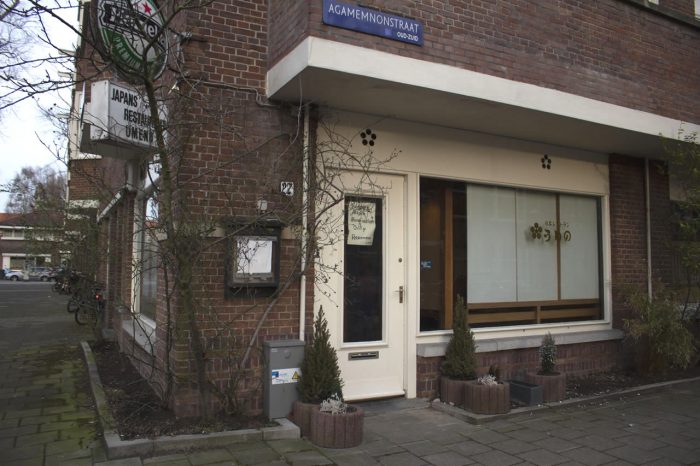 In 1978 the traditional Japanese restaurant was opened by Mr. and Mrs. Nakae who named it in the honour of Mr. Nakae's mother Umeno. In its 40-year history, no publicity was made and word of mouth was how they grew. Over 90% of the clientele is Dutch and international locals with some tourists and few Japanese who seek the oasis.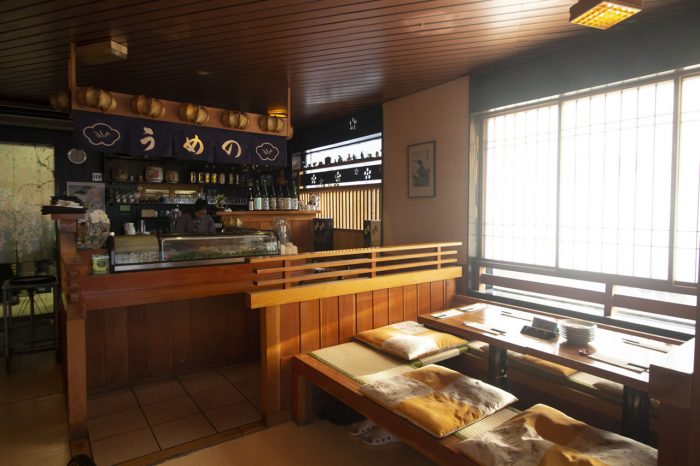 Mr. Atsuhito Hosono took over in 2008 after his international carrier in Amsterdam, Barcelona, Istanbul and back in Amsterdam. Born into a family of washoku restauranteur in Kurume, Fukuoka Prefecture in the southern island of Kyūshū, Mr. Hosono grew up in the Japanese food industry. He helped out and worked together in the family business since his early childhood.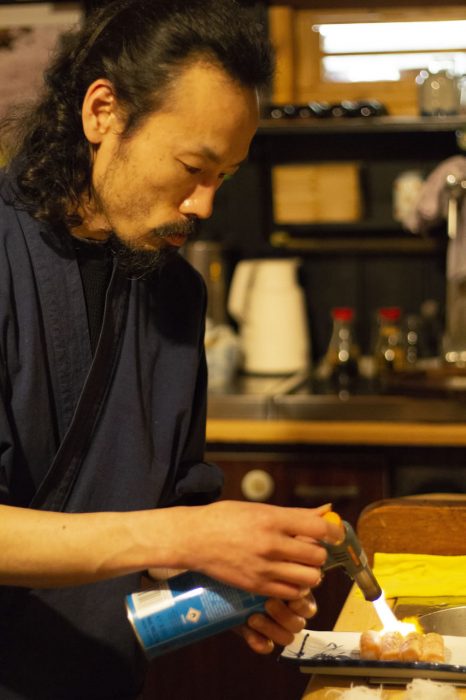 Unlike his elder brother and sister, it came naturally to him to pursue the path of becoming a chef when his father recommended him to work at his friend's ryōtei (traditional high-end restaurant) in Osaka. After his astute three-year traineeship, he moved on to a hotel restaurant in Kobe which, unfortunately, turned out to be "too industrial" for his liking.
As he was always interested in the cultures overseas influenced by Western movies, he decided to take up the opportunity to work at a restaurant in Amsterdam in 1999 where he would meet his future wife who was hailing from Egypt.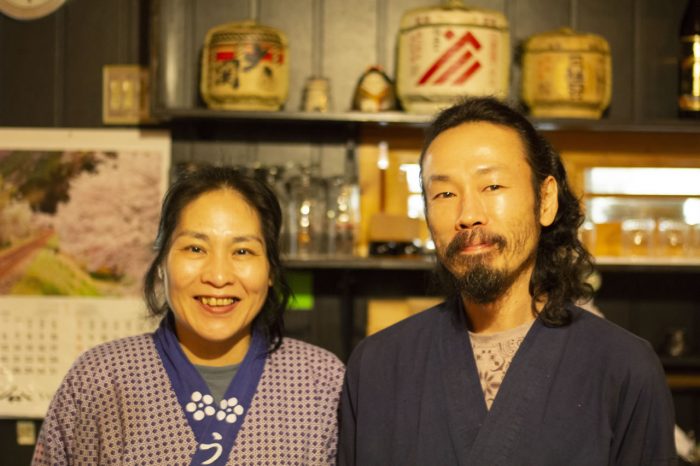 Ayumi found her way into the food industry by her part-time job at a ryōtei restaurant in Osaka. While she was also studying at the culinary school to become a licensed cook, she saved up to backpack in South East Asia and the Middle East for two years before settling in Kairo to work at a Japanese restaurant. There she was recruited by the same restaurant in Amsterdam her husband would also work for.
Fast forward 20 years, they are now parents of six children ranging from 17 to one-year-old. The eldest son works in the kitchen and has learned and manages pretty much everything. The strict father seems humbly proud.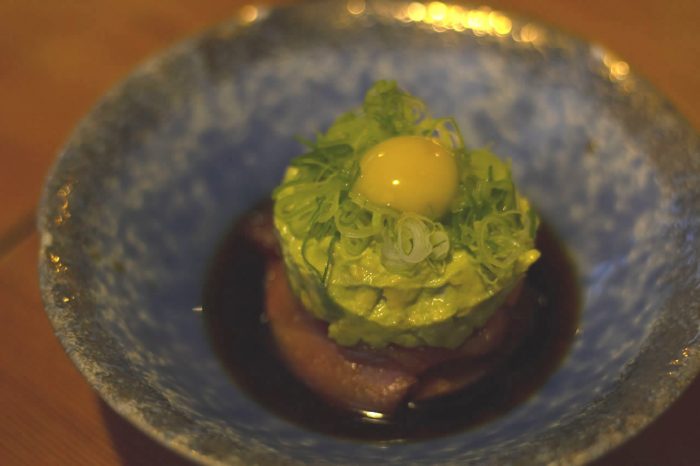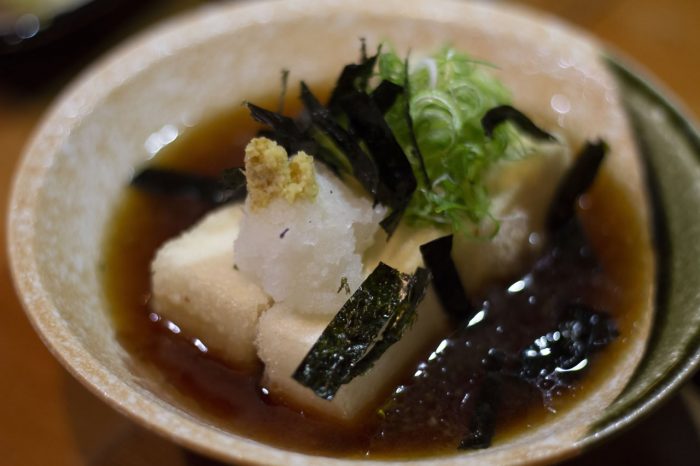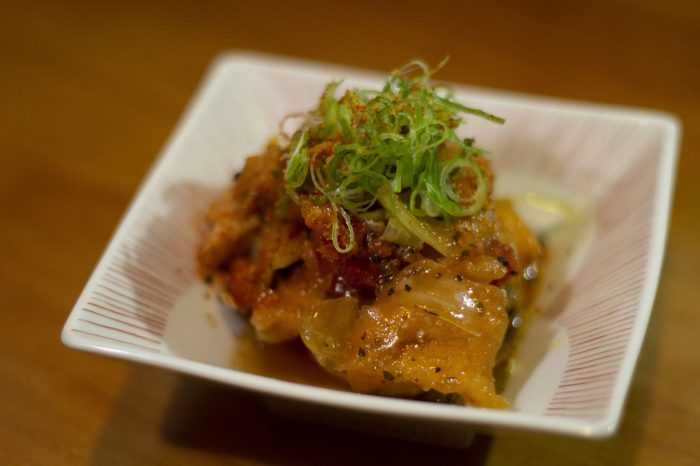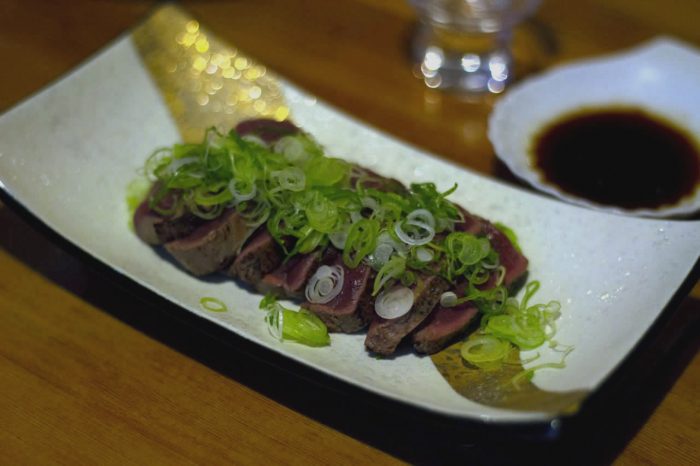 Many of their recipes have a long history and the flavours have been passed on for decades. Along with various kinds of fresh sashimi, fresh and aburi (broiled) nigiri and sushi rolls, their menu offers many traditional Japanese dishes. Chef's omakase course is tailored according to the recommendations of the day.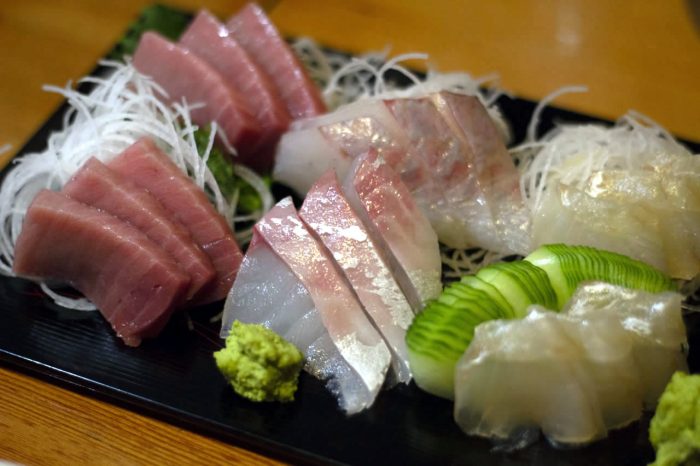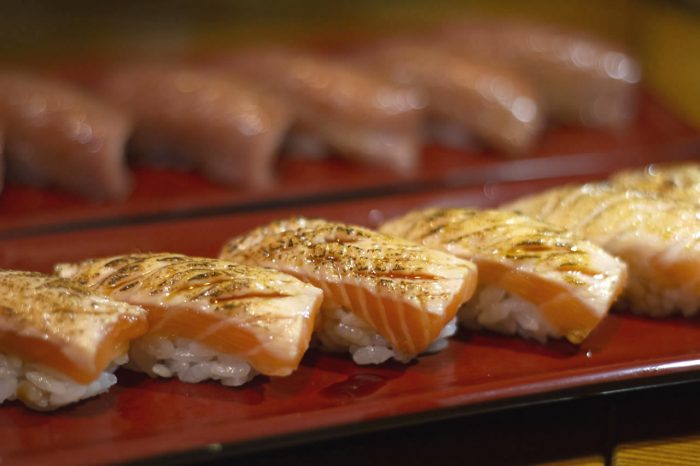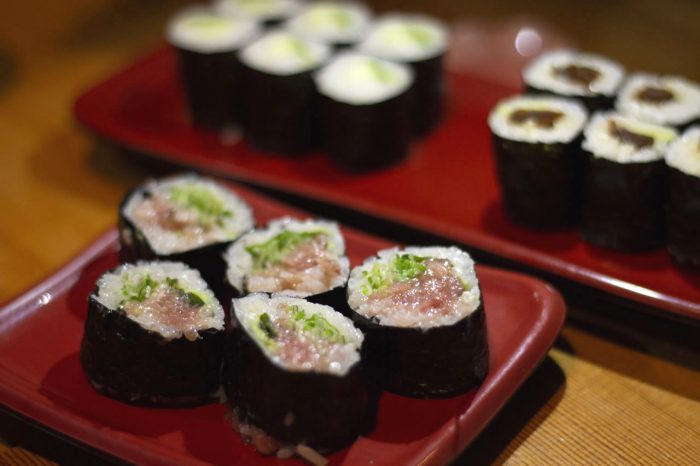 Popular sushi items are maguro (bluefin tuna), aburi (broiled) salmon, aburi toro (broiled fatty tuna) with garlic teriyaki sauce as nigiri or roll. For those who are familiar with self-service sukiyaki and shabushabu, they are available upon request in advance.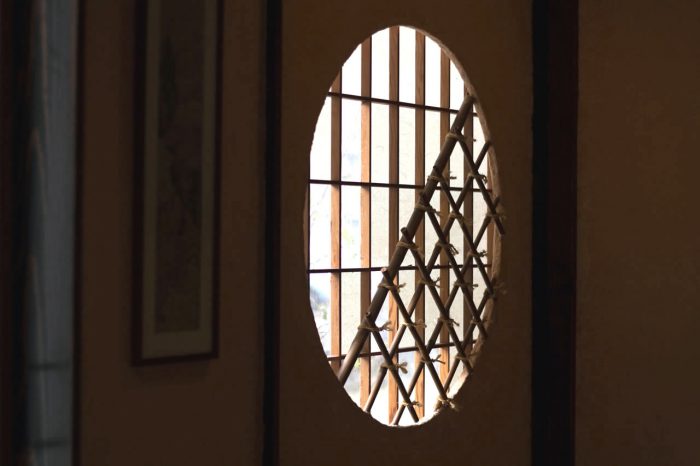 From this summer Mr. Hosono hopes to rearrange the business including the menu and opening dates to further improve the quality of their service.
"For me, Amsterdam is the best place to live and work. There is no stress of constant stimulation or overworking like in big cities. We're happy here and looking forward to making it more flexible and trying out new ideas and styles. We want to focus on sushi especially maguro (bluefin tuna) and hope to reach out to new suppliers and introduce even higher quality food to our customers. Please stay tuned."