Ramen and snacks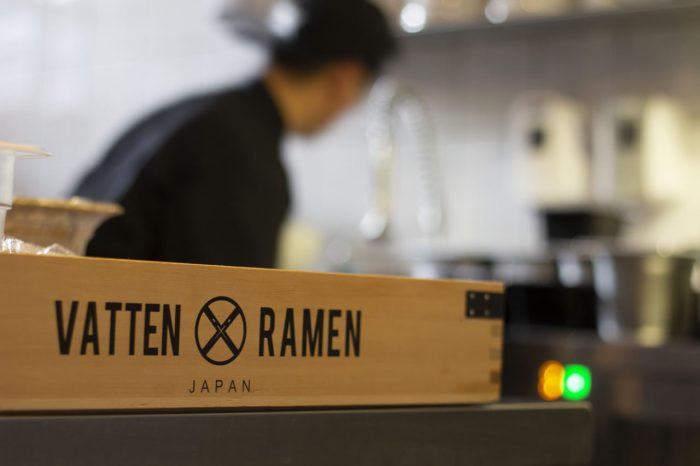 When he fell in love with Amsterdam, Mr. Yuta Tomiyasu wanted to create ramen noodles that Amsterdammers would fall in love with. The serial entrepreneur successfully exited his e-commerce company selling beauty supplements for women. While travelling the world in search of his oasis to settle down, he recalls, "Amsterdam was love at first sight."
Originally from Fukuoka, Mr. Tomiyasu moved to Hokkaido at the age of three due to his father's work as an engineer to build the longest tunnel in Japan connecting the northern island of Hokkaido to the main island. After the project was completed, the family settled in Abiko, Chiba Prefecture. Yuta was an artsy boy. "For me it was fun creating things with my own hands." After high school he pursued photography and cinematography at the university for one year. But student life soon bored him. He left and made music video production his first business. Since then his business pivoted a few times until he hugely succeeded in e-commerce. But that did not stop him. "As I was doing internet business, I thought we need to do something analogue. And ramen is completely hands-on."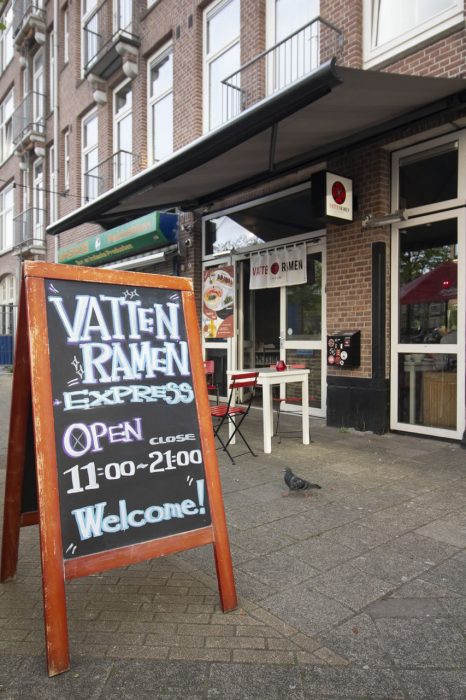 His passion ranges from flying the helicopter, interior design to EDM (electronic dance music). The latter brought him to meet the Bib Gourmand ramen master Mr. Hideto Kawahara as the only two Japanese participants at an exclusive EDM party in Miami.
Six years later Mr. Tomiyasu asked his life senpai (senior) for help to set up a truly authentic ramen restaurant in Amsterdam. Big brother said yes. So was born their signature Vatten Ramen in the summer of 2017.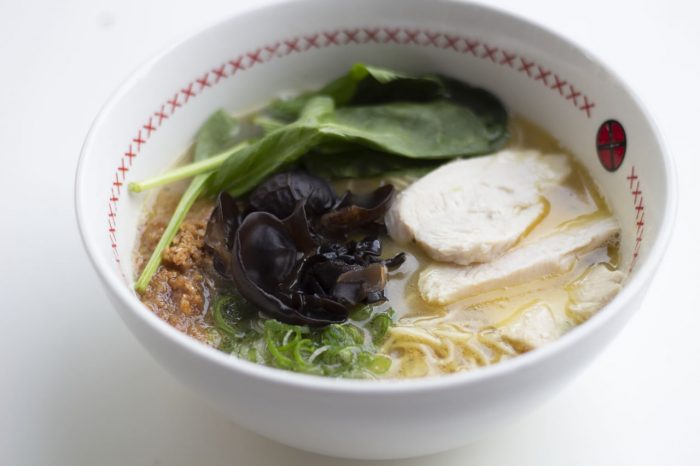 "We make our ramen only with natural ingredients so you can eat it every day like I do," says the proud owner and number one fan. The thin straight wheat and the chewy wavy egg noodles are both made in Fukuoka and airfreighted to Amsterdam.
"We don't limit ourselves and evolve each day. So you will see some seasonal dishes like chilled ramen or limited items like tonkotsu ramen (pork broth noodles). But at the core is always our soup," says Chef Junichi Yamamoto.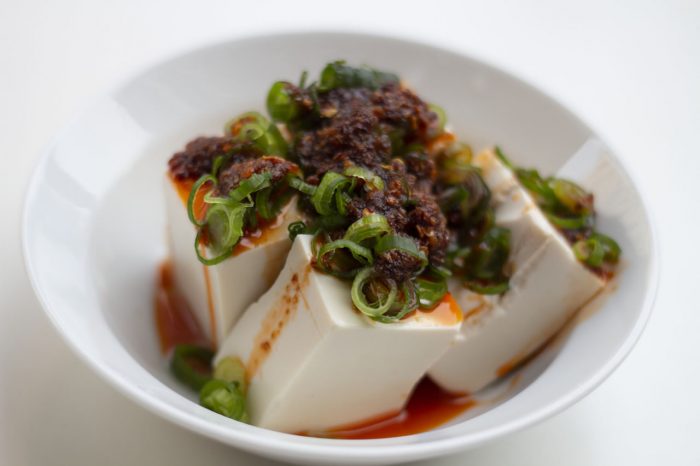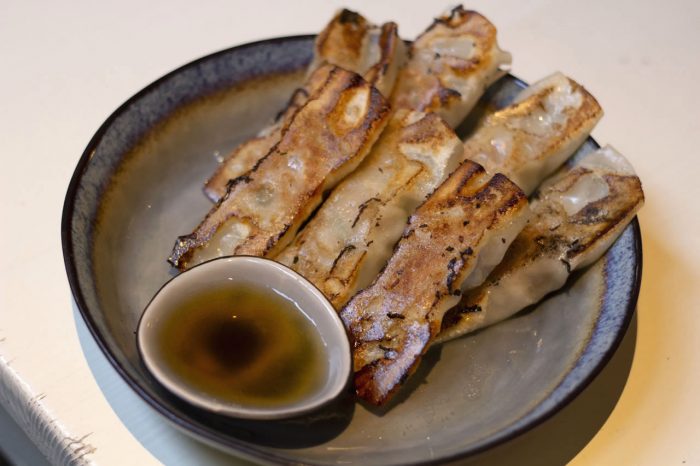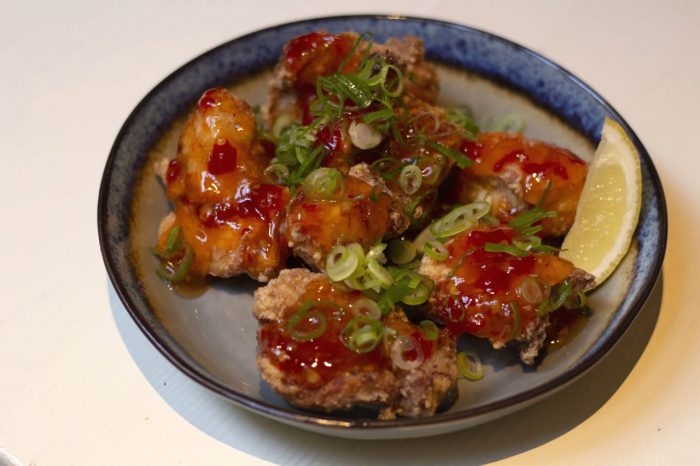 Mr. Yamamoto had never boarded an international flight until the first one brought him to Amsterdam for good. "I'm having so much fun creating with the team and this has been the most rewarding thing I've ever done. So lucky and grateful that this is my first experience abroad."
Growing up in Fukuoka, he moved to Tokyo straight after high school and worked as a secretary. When his 74-year-old boss had passed away, he worked part-time at a ramen place he often used to go to. "My father wanted to start one after his retirement so I thought the knowledge maybe come in handy. I never imagined it would pave my way to Amsterdam but I'm so happy it did."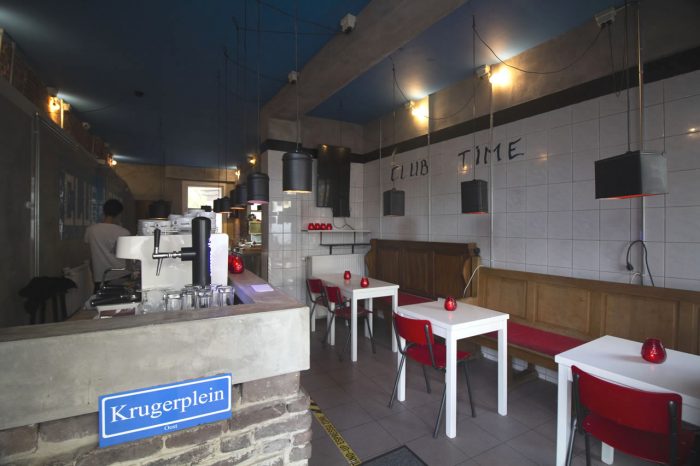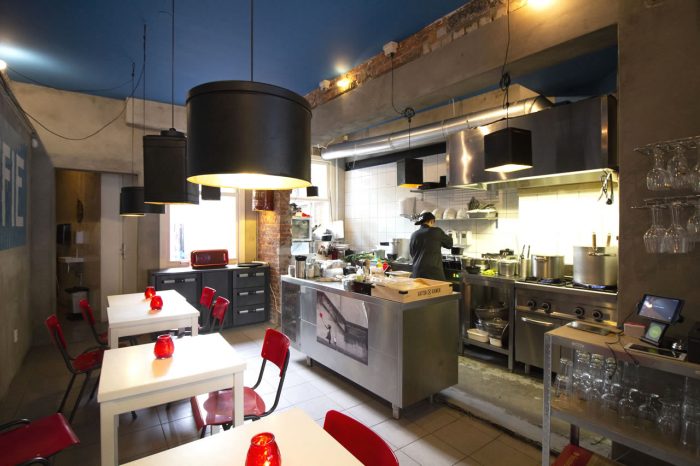 "We're seven samurais," Mr. Tomiyasu smiles. "I'm the captain of the pirate ship looking out for our precious crew full of passion. We're connected by dream and aspiration, and don't care about money and status. My motto is 'do good, be fun and give joy'."
The king of pirates dreams big. The ultimate goal is to start an "open soup" Ramen University, inviting and training 100 people from 100 countries to become ramen chefs and open a restaurant in their home countries. The passion of the Vatten team is as hot as the ramen bowls they are serving.