Sushi, kaiseki course and à la carte
Name
Japanese Cuisine Yamazato
Address
Hotel Okura Amsterdam, Ferdinand Bolstraat 333, 1072 LH Amsterdam
Opening Hours
Monday – Friday 18:00 – 21:30
Saturday / Sunday 12:00 – 14:00, 18:00 – 21:30
Tel
+31(0)20-6787111
Web
www.okura.nl
Email
reservations@okura.nl
Reservation
+31(0)20-6787111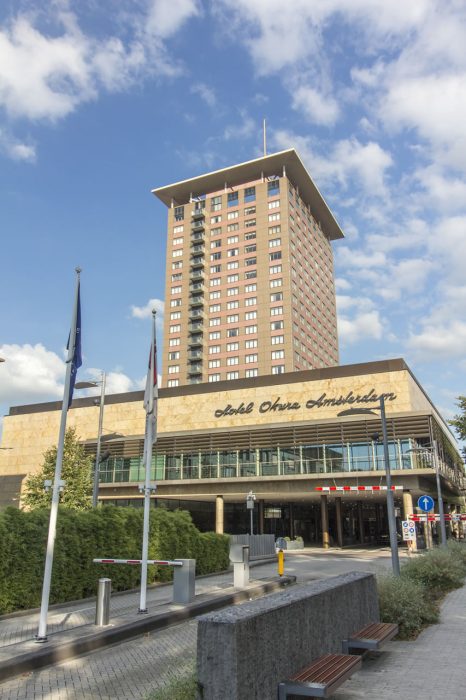 Every morning Mr Masanori Tomikawa goes to the professional market to buy the best ingredients for Yamazato and Sazanka, the two Michelin-starred Japanese restaurants of Hotel Okura Amsterdam.
"Our staff can handle the high workload and quality because they are very well trained to meet our standards. By going to the market myself I give our chefs and cooks time to practice a variety of techniques unique to the Japanese cuisine," explains the Executive Chef and Manager.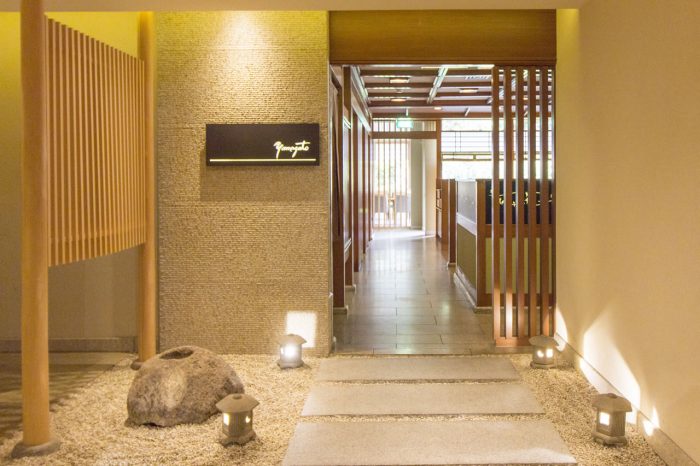 Okura Hotels & Resorts is one of the most prestigious and established hotel chains originating in Tokyo in 1962. Upholding the philosophy of "Best ACS (Accommodation, Cuisine and Service)" as their creed, Hotel Okura Amsterdam opened its doors in De Pijp in 1971. The Japanese omotenashi hospitality with the spirit of wa (harmony) at the core has been welcoming their guests ever since.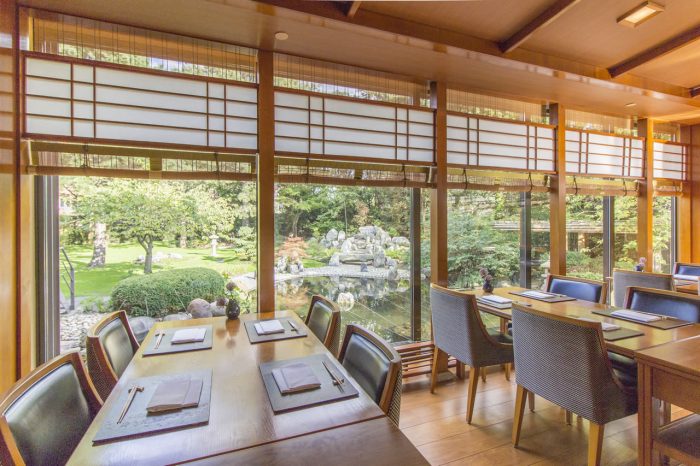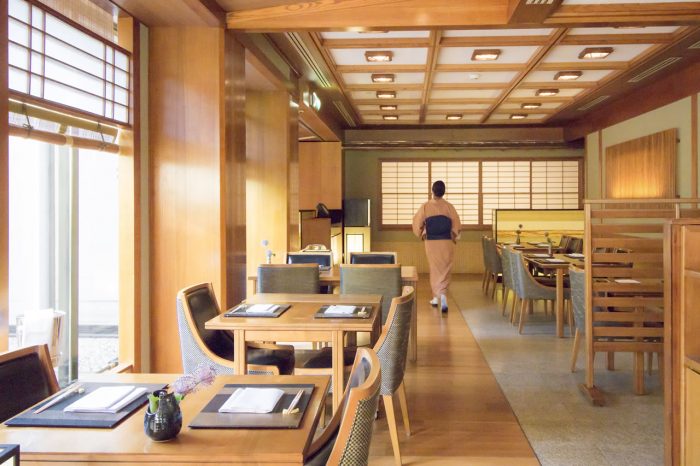 Yamazato literally means a mountain village. It is an elevated yet relaxing dining room where you can feel at home. The spacious interior with authentic sukiya-zukuri (architectural style based on Japanese teahouse) presents the view upon the Japanese garden. Ladies in traditional kimono dresses serve you humbly. It is a one-of-a-kind setting to put your mind at ease.
Staying true to the principle of traditional kaiseki cuisine, Yamazato offers dishes of four seasons based upon the fundamentals of washoku (Japanese cuisine). It has been awarded one Michelin star since 2002.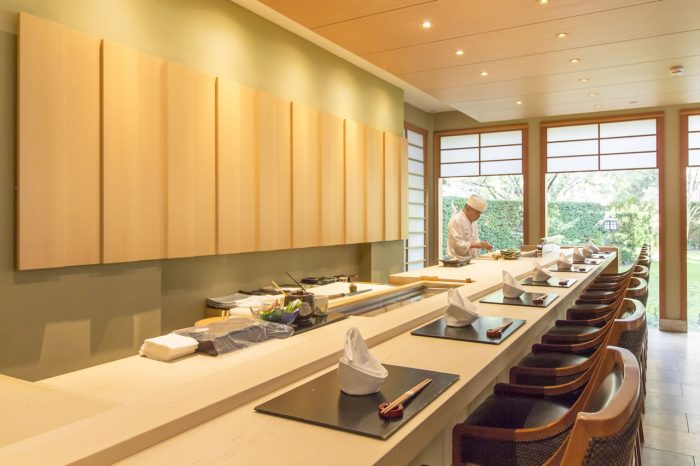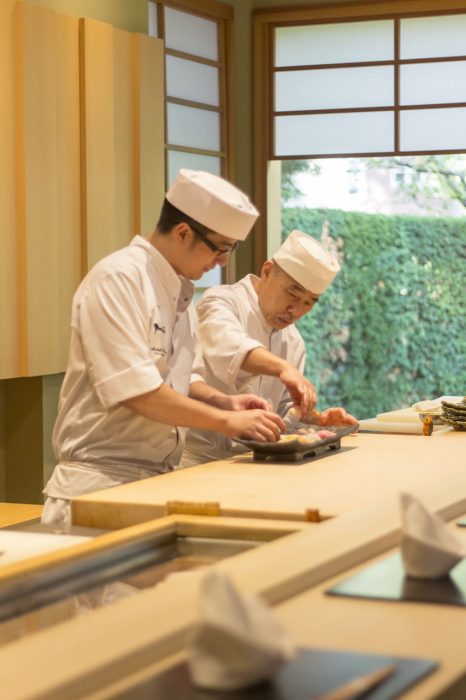 At the back of the restaurant, we find the sushi counter made with an impressive single plate of hinoki (Japanese cypress). Chef Ichibakase stands there since 1971. Many guests reserve the counter seats in front of him to be served his sushi. "I am very honoured to have known many of them since they were young and now their children come with the grandchildren. I'm very privileged and grateful here."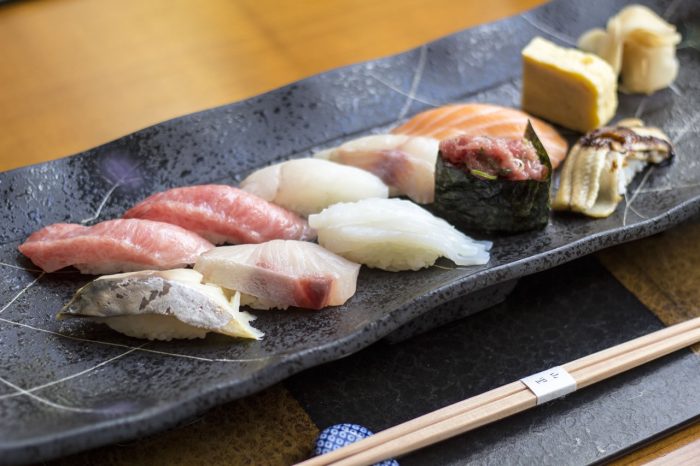 As a young boy, Mr Tomikawa was curious to taste and cook himself what he did not get to experience at home. Both of his parents were working but when his mother cooked, it was usually fish. She was from Shizuoka Prefecture, famous for Mt. Fuji and seafood provided by its long coastline by the Pacific Ocean. Mr Tomikawa taught himself yōshoku (Western style) dishes which were a novelty back then. He pursued cooking at culinary school and joined his big brother at Hotel Okura Tokyo.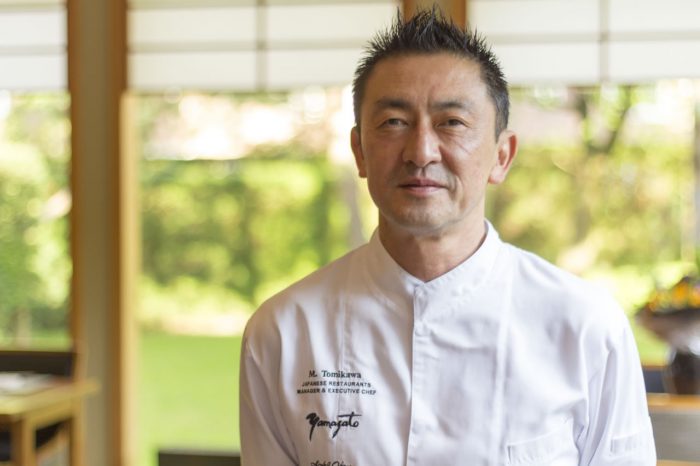 Starting as a bellboy and working his way through service, the young man admired the world of chefs. He aspires to become one and work overseas. After studying English in Vancouver and completing one-year washoku training at Yamazato in Tokyo, the 21-year-old moves to Amsterdam in 1983. He worked for Yamazato and Sazanka for seventeen years during which he also met his wife.
With a short interval of four years in Tokyo and Fukuoka to study more about the Japanese cuisine, he was lured back to Amsterdam. In 2010, he took over his current position from the former Executive Chef Akira Oshima.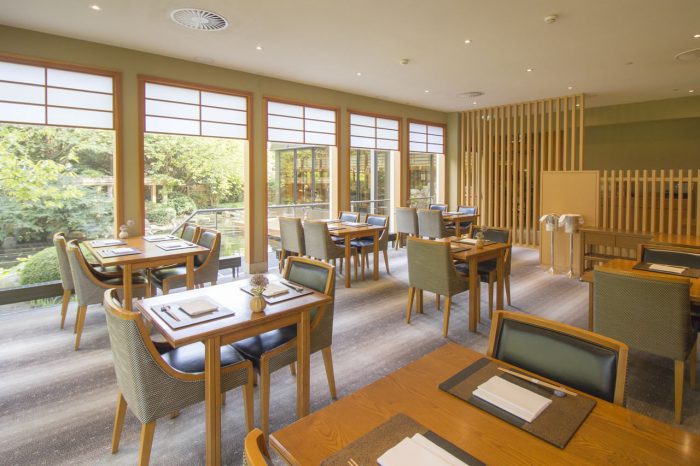 "Over the years it has become easier to obtain Japanese ingredients here in Holland. The biggest challenge remains to get specific items, especially in the same shape and size," says Mr Tomikawa. Aside from the regular operations at the two restaurants, he manages to perform various events including collaborations with the three-starred De Librije or flying overseas for pop-ups in Europe, Africa and Asia. He flies back to Japan for the yearly recruitment at twenty hotel schools, culinary and language schools where he shows culinary demonstrations to attract the young generation. All of this to keep the legacy of Okura alive.
The Executive Chef invites: "I'd like to welcome you to enjoy the pure flavours of the ingredients both with your eyes and palate in our unique Japanese space.